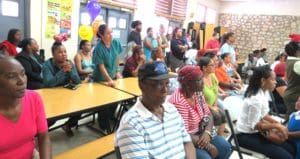 The administration, faculty and staff at Lew Muckle Elementary School conducted its 2016-17 second marking period Stellar Citizens Awards Ceremony on March 13 for students who have performed exemplarily, both academically and socially.
Twenty-one students were recognized and received certificates for making the principal's Honor Roll, while another 115 students accepted certificates for making the regular Honor Roll. In addition to exceptional academic performance in the classroom, students were also awarded certificates for perfect attendance and for scoring above average in the standardized Smarter Balanced tests that were taken at the end of the 2015-16 school year.
The Parent-Teacher Association (PTA) President Abdul Ali was the guest speaker for the awards ceremony. "Stellar citizens like you don't just appear out of thin air," he told the student-honorees. "Stellar citizens like you wo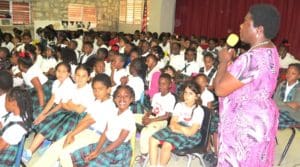 rk hard, pay attention to detail, listen to teachers, attend school and always give their best."
Parents, family members and friends attended to help honor the students for their academic and social achievements. Teachers Verne Graham and Wendy Wynter joined primary grade counselor Margaret Vidal in organizing the awards ceremony.