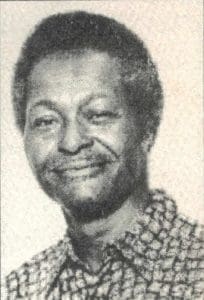 Thomas Zachary Rayner Jr., also known as "Yankee," of Diamond Ruby died on Feb. 28. He was 76 years old.
He is preceded in death by his father, Bishop Thomas Zachary Rayner Sr.; and mother, Lillie Mae Morrow Rayner.
He arrived on St. Croix 46 years ago. He was a native of Clearwater, Fla., attended Franklin Technical Institute of Boston, Mass. and served in the U.S. Army.
He enjoyed playing football, basketball, baseball and golf, and he enjoyed swimming. He was a jokester, an avid reader, loved comedy and drawing.
He is survived by his spouse, Angeline Rampersad Rayner; daughter, Tamara King; brothers: Earl Rayner of Clearwater, Fla., Frank Rayner of Belleair, Fla. and Alexander Rayner of Largo, Fla.; sisters: Gussie Harris of Safety Harbor, Fla., Essie Jones of Clearwater, Fla. and Shirley Bell of St. Petersburg, Fla.; son-in-law, Leslie King; grandchildren: Quincy King and Mia King; sisters-in-law: Harriet Rayner, Annie Rayner, Barbra Rayner, Tara O'Brien and Vera Ali; brothers-in-law: Willie Harris Sr., Cornelius Bell and Harry O'Brien; special friends: Kamau Kambui, John Clendenin, Gloria Powell and Class of '59 Pinellas High School; as well as other relatives and friends too numerous to mention.
A viewing will be held from 8:30-10:30 a.m., Tuesday, March 14, at Divine Funeral Service Chapel. A Memorial Service will be held at noon, Wednesday, March 15, at Church of The Nazarene, 55 Golden Rock.