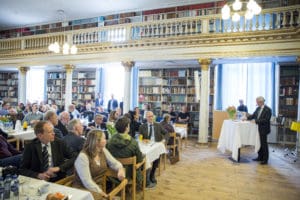 Over the past three years, the Danish National Archives has digitized a huge number of historical documents from the colonial period. Today, five million digital images (1 km of documents) will be made available to everyone.
This year is the centenary of Denmark's selling the three islands of St. Croix, St. John and St. Thomas to the United States of America. To mark the occasion, the Archives will give everybody digital access to a vast number of pictures, letters, descriptions and other historical sources. To access these materials, people can now visit www.virgin-islands-history.org/en.
The digitization project was launched in 2013. Since then, the Archives has digitized historical sources equivalent to 1,200 meters of shelf space – more than five million digital images in total, which give people access to reading approximately 8.5 million pages — some are even included on UNESCO's World Heritage List.
"It is with great pride that we can present these fantastic source materials to the public. The documents include exciting stories, beautiful pictures and fascinating knowledge, and by digitizing them, we can ensure that everyone has access to this part of the history, which Denmark and the U.S. Virgin Islands have in common," said Asbjørn Hellum, director general of the Danish National Archives.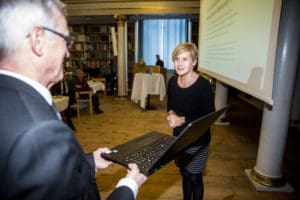 The project also targets the public; the aim has been to make the handwritten documents more legible and searchable. More than 100 volunteers from, amongst others, Denmark and the V.I. have spent thousands of hours typing the documents electronically, so that as many as possible can access them. Also, the volunteers work on 'tagging' the documents that can be used for genealogy so that users can easily search for names and places, for instance.
Their work will continue after the launch, and once this project is finally finished by the end of 2017, it is expected that they will have typed a total of 30,000 documents.
"I am overwhelmed by the interest in the project shown by the volunteers. Thanks to their efforts, I believe that the Web site can help make this important part of our shared history more vivid for many people – as well as being a treasure trove for historians, genealogists and teachers," said Hellum.
The digitization was celebrated at a conference at the Danish National Archives, where Danish Minister for Culture Mette Bock opened the digital archive.
The Danish National Archives has also produced many films about the colonial period and the use of the records. The films can be viewed via the Danish National Archives on YouTube: http://bit.ly/2lxUaWo
The project has been made possible by a donation from the A. P. Møller Foundation and through collaboration with the Danish Ministry of Culture and the Danish National Archives.
For more information, contact Julie Avery, press officer at the Danish National Archives, at +45 41 71 72 41 jav@sa.dk