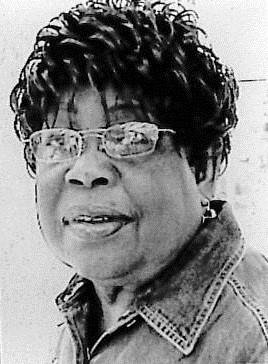 Marilyn Rodgers died on Dec. 31, 2016.
She is survived by her daughter, Cheryl Krigger Soto; son, Dr. Roderick E. Moorehead; daughters-in-law: Maureen W. Moorehead and Maria E. Tuitt; grandchildren: Duane and Derrick Tuitt, Steven Arnold, Trina Soto-Clarke (Jeffrey Clarke), Shanique Soto, Lisa Moorehead-Carr (Chris Carr) Ronni, Roderick Jr. and Kimberly Moorehead; and adopted grandchildren: Mario, LaMar, Daren and Desiree Golden, Wayne, Karen, Andrew and Kayla Thomas; and great-grandchildren: Danielle, Ashley, Deja, Ronni Jr., Alysha, De'Anna, J'Nea and Nia Moorehead, Quahani and Diogenes Tuitt, Cameron Carr, Myles and Marquis Arnold, Justin and Jared Clarke.
She is also survived by sisters: Shirley Rodgers, Winifred Liburd and Jean Lindesay; nieces: Cordelia Powell, Rita Milligan, Sonia Harrigan, Valerie Hay, Sherry Purdie, Lynn Moorehead, Donna Ferdinand, Renee Jackson, Leone Jackson, Nadine Brooks, Beryl Sargent, Jane Bolling, Iris Wilson and Roslyn Griffith; nephews: Albert, Andrew and Arnold Payne, Roy Williams, Elston, George Jr., ONeal and Warren Brooks, Gregory Byron, Lester Ferdinand; Vernon and Richard James; and cousins: Charles, Victor Jr., Georgiana and Paula Farrell; Jane Naughton Henry and Vicki Anne Henry; Ramona Rodgers-Faoye, Dawn Rodgers, Wendell and Lloyd Thomas.
Other survivors are special friends and family: Claudette Morton and family, Mario and Laverne Golden, Asta Moorehead and family, Carmen Moorehead and family, Jackie Payne, Etienne Derricks and family, Ruth Dublin, Sixta Myrie, Barbara Martinez, Austin and Delores David, Annibal and Rita Bermudez, Gladys and Janet Parris, Sumintra Brown, Indira Ramlal, Shanta James, Lorraine Richardson, Eleanor Williams, Reeshemah Payne-Todman, Trisha Harrigan Rena Sarauw and Mavis R. Hennessy.
Tributes will begin at 9:30 a.m. followed by a memorial service at 10 a.m. on Friday, Jan. 13, at the St. Ann's Catholic Church, Barrenspot Hill.