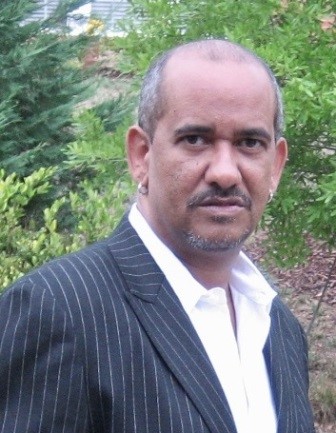 Steven Patrick Steele of Estate La Grande Princesse died on Dec. 31, 2016. He was 55 years old.
He is survived by his mother, Marceline Steele; sister, Patricia D. Steele; nephew, Mario A. Thomas; aunts: Anna Nicholson and Marjorie Voth; uncles: Morris Nicholson and Jose A. Encarnacion; godchildren: Renee DeJongh, Nelson J. Watson and Shane Roker; and special cousins: Shirley Roker, Kimberly Johnson, Natasha Nicholson, Edna Mae Belardo, Rolando Stridiron, Theresa Schjang, Marjorie Brown, Magda Finch, Linda Heron, Claire Roker and Erin Stenson.
He is also survived by special friends: John and Cecile DeJongh, Donna M. Christensen, Elena Shaubah, Michelle Berkeley, Justin and Barbara Berkeley, Ronald Schjang, Paul Mosher, Jennifer Nugent-Hill, Wayne Biggs, Gary Ward, Dennis and Therese Colling, Monique Hodge, Emmy Majesty, Jessica Hodge, Allison Wynn-Hall, Kara Wynn, Andrew Klutz, Vincent Richards, Claude Gerard, Ullmont James Jr., Debbie Henry, Carlotta Moorehead, Corrine Plaskett, Allan Petersen, Egbert Wolff, Regina Pradier, Bonda Cunningham, Angela Gibson and Anderson Titus; as well as other relatives and friends too numerous to mention.
A viewing will take place at 10 a.m. followed by a funeral service at 10:30 a.m., Tuesday, Jan. 17, at Holy Cross Catholic Church, Christiansted. Interment will be at Kingshill Cemetery.