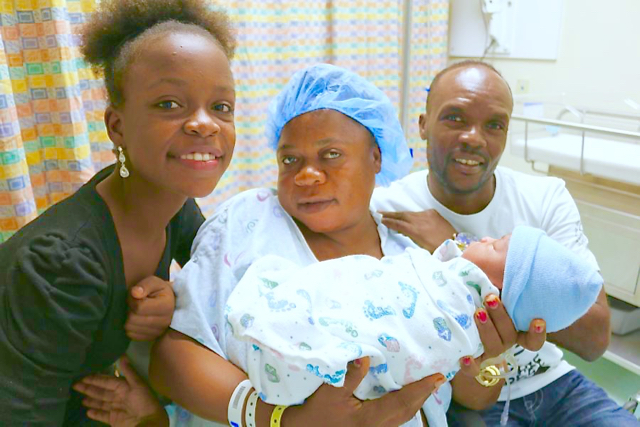 Around 6 p.m. Sunday, the maternity ward at Schneider Regional Medical Center was filled with family members celebrating the birth of baby boy Charlenson Charles, the first baby born in the territory for 2017.
Charlenson was born at 3:44 a.m. by Cesarean section to mother Evelyne Elasme and father Stevenson Charles. The healthy newborn weighed in at seven pounds, 13.2 ounces.
As mom and dad cuddled the newcomer, big sister Magdalyn was nearby, helping her mother after dinner.
Charlenson is Elasme's third child, and the family said they are excited about the new arrival.
"Everybody really took care of me," Elasme, 34, said. "I wasn't feeling so well afterward, but I feel about better now and the staff has really taken care of me. They've visited all the time, they ask me how I'm feeling, and I'm happy to be here with them and my family."
Asked what she plans to do after getting out of the hospital, Elasme added, "Just go home and sleep as much as I can."