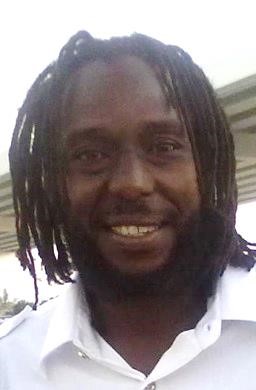 Reuben Edward Smith Jr. died in Florida on Nov. 20. He was 43 years old.
He is survived by his father, Reuben E. Smith Sr.; daughters: Amalia and Ayselah Smith; brother: Russell Rodgers, Glennworth Francis, Alvin Smith and Morris Harrigan; sister, Shelva Smith; nieces: Decoya Smith, Ayana Francis, AnayJah Sealey, Merika Scafe, Jahniya Francis, Jasmine Rodgers, Aliea Smith, Trinity Harrigan and Aliyah Rivera-Smith; nephews: Kendel Williams, Ayele Smith, Christian Harrigan, Vance Quinones, Elijah El, Zakeem Harrigan, Kinobi Harrigan, NeheMiah Harrigan, Malik Francis, Kali Smith, Jordan Harrigan, Joel Harrigan, Malachi Harrigan, Christopher Harrigan, Jordan Rodgers, Azariah Smith and Alijah Smith; grandmother, Aramintha Francis; and uncles: Larry A. and Norman G. Francis.
He is also survived by his aunts: Rita Brunstorff, Reubena McBean, Rhenita Charles, Elfreda Smith, Alda Francis and Rosemary Knight; sisters-in-law: Taseline Rodgers, Tasha Francis and Crystal Harrigan; cousins: Orsure' Francis and Cyntoine Francis-Schjang, Ronald O'Bryan, Valarie Charles, Garrette Brown, Shane Donovan, Lucien Serrano, Rita Jean Malpus, Chermaine Wallace, Alysa McBean, Azalea McBean, Debra O'Bryan, Donna Thompson, Bernice Francis, Rena Francis and Delano Francis; other cousins and relatives: the Caines family, Bastian family, Woodley family, Daniel family, Hobson family, Johannes Family, Acoy family, Samuel family, Benjamin family, Lewis family, William family and Byron family; as well as other relatives and friends too numerous to mention.
A viewing will be held at 9 a.m. and a funeral service at 10 a.m. on Thursday, Dec. 8, at St. Ann's Catholic Church, Barren Spot. Interment will follow at Kingshill Cemetery.
All arrangements are by James Memorial Funeral Home Inc.