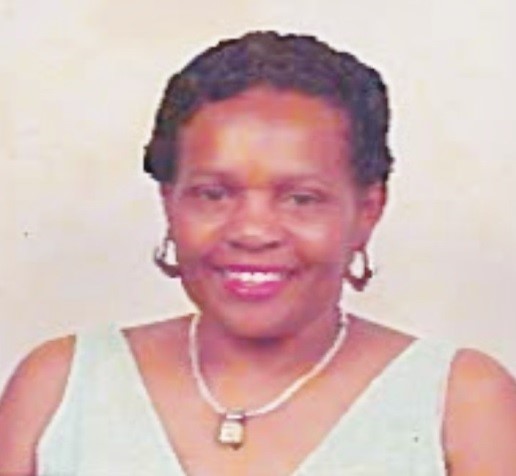 Irene Prevost of Estate Williams Delight died on Oct. 23.
She is survived by her children: Pearl and Curtis Prevost; adopted son, Kareem Gore; grandchildren: Nayah Priestly and C'Jay Prevost; sisters: Lillian Brumant, Angel Sylvain-Nicholas, Aeliene Bannis, Brenda Sylvain and Franclyn Sylvain-Gore; brothers: Cosie, Newton and Marlon Sylvain; uncle, Bernard Thomas (UK); sister-in-law, Doreen Sylvain; brothers-in-law: Vernon Nicholas, Padget Gore, Conrad, Pauliphy and Paul Prevost; and nieces: Jacklyn, Laurel and Debra Brumant, Sharon Leslie, Vincia, Edris and Erin Royer, Gail Bruney, Jeannise, Talia, Vellie, Briana and Maya Sylvain.
She is also survived by nephews: Julius Brumant, Clinton and Bevon Nicholas, Elvis, Ellsworth and Lincoln Royer, Ryan, Ron and Randy Bannis, Fayne Moise, Denzel Gore, Bevon, Danté, Randall, Tristan and Udi Sylvain; godchildren: Melissa Gustave, Bevon Nicholas, Brittney Parillon, Grace Williams-Benitez and Mandy Vigilant; five great nieces; 10 great nephews; and special friends: Eluid Richard, Francisca Gustave and family, Joseph Massicott and family, Christina Brathwaite and family, Doreen Cummings, Iotha King and family, Bernadette Parillon and family, Elvia Massicott and family, Estelle Macedon, Noreen Vigilant and family, Alma John, Miss M., Citris Celestine, Abraham Edwards and family, Marilyn Frederick and family, Cecil and Annabelle Lockhart, Ivanghn Hurtault and family, Natalie George and family, Edward John and family, and Remy Lockhart.
Other survivors include cousins/other relatives/friends: Rennick Royer, Monique Golden, Patsy Prevost, Jusel Morales, Debbie Ross, Michelle Grant, Veronica Abraham and family, Euphemia Polius, Luke Frederick, Charles Jacobs and family, Martin Massicott and family, Rosalind Gachette and family, Una Kirnon and family, Frederick Joseph and family, Elwin Rodney and family, Olive Bedminister and family, Michelle Simon-Nicholas, Andrew Lawrence (NY), Wanda Parren (NY), Ricardo Priestly (NY), Dr. David Fox and staff, Dr. Ryan Suplee and staff; and a magnitude of family and friends too numerous to mention.
Tributes at 9:30 a.m. will be followed by a funeral service at 10:30 a.m. on Wednesday, Nov. 9, at St. Patrick's Catholic Church. Interment will be at Kingshill Cemetery.
All arrangements are by James Memorial Funeral Home Inc.