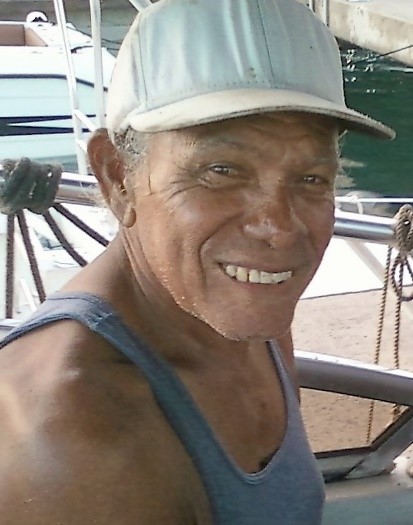 Eladio Acosta Jr., also known as "Lalito or Lalo," of Estate Catherine's Rest died on Oct. 11. He was 76 years old.
He is survived by his companion, Charlene Bethelmie; daughters: Theodora Acosta Martinez and Marilyn Belardo Garcia; sons: Luis Acosta Martinez and Eladio Acosta Martinez Jr.; grandchildren: Linda Chavis Acosta, Luis Antonio Acosta Martinez, Soleilis Garcia Acosta, Xabier Garcia Acosta, Anisa Isles, Luis Acosta Vega, Luis Yahir Acosta Fenandez, Yarilis Zoe Acosta Fenandez, Luis Anthony Acosta Gevara, Jaileen Acosta Vega, Luis Enrique III, Rodriguez Acosta, and six additional grandchildren; and eight great-grandchildren.
He is also survived by sisters: Ana M. Acosta Santiago, Carmen Acosta Benjamin and Teodora Acosta Moorehead; brothers: Luis E. Acosta and Wilfredo Acosta; nieces: Leticia N. Gayo, Angela Lee, Victoria Moore, Carmen Rivera and Elizabeth Acosta Grey, Wendie M. Acosta, Wilma Acosta, Iriene Acosta and Rochelle Bermudez; nephews: George Flores Jr., Luis E. Flores, Robert L. Soto, Aubrey Lee Jr., Roy Moorehead, Wayne Moorehead and Evaristo Rivera; daughter-in-law, Marla E. Acosta Rivera; son-in-law, Feliciano Garcia Santiago; brother-in-law, Juan A. Santiago; sisters-in-law: Carmen Acosta (Nere) and Irene Acosta; as well as other relatives and friends too numerous to mention.
A viewing will take place at 10 a.m. followed by a funeral service at 11 a.m. on Friday, Oct. 21, at James Memorial Funeral Chapel. Interment will be at Kingshill Cemetery.
All arrangements are by James Memorial Funeral Home Inc.