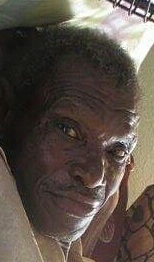 Bernard James died on Sept. 25.
He is preceded in death by his mother, Eathel James; father, Selwyn James; spouse, Sylvia Benjamin James; sisters: Clariner James and Vernick James; niece, Joyce Wilshire; and nephew, Jason Wilshire.
He is survived by his daughter, Carol James-Bamogo; grandsons: Jamal James, Julian Mitchell, Jerome James, Ernest Murray, Jared Matthew and Tyree Upchurch; granddaughters: Jameela James, Jean James and Erica Horton; brothers: Bonifas James, Lenord James, Rudete James, Danian James, Charles James and John Rose James; sisters: Masline James and Sylma James; and nieces: Patricia, Marie Teres, Marielu, Marie Dominique, Gelene Ismas, Linda, Beverley, Bernadine James, Jeniffer Wilshire, Carol, Jannie and Cecilia Vorsett, Doreval, Josette, Juelz James and Lyn Matthew.
He is also survived by nephews: Allen, Christian Ismas, Alex James, Davidson Vorsett, Darius, Darion James, Sylvester, Angus, Maza Matthew, Jimony James and Johnson James; first cousin, Wilshire Ethelbort; special friends: Oliver Hanley, Vaughn Luke, Anthony Prospere and Masford Christmas; as well as other relatives and friends too numerous to mention.
Special thanks to the JFL Hospital and staff, Continuum Care, and the Divine Funeral Services and Crematory staff.
A Memorial Service will be held on Tuesday, Oct. 11, at the North Shore Beach. For further information, contact Carol at 227-3051.