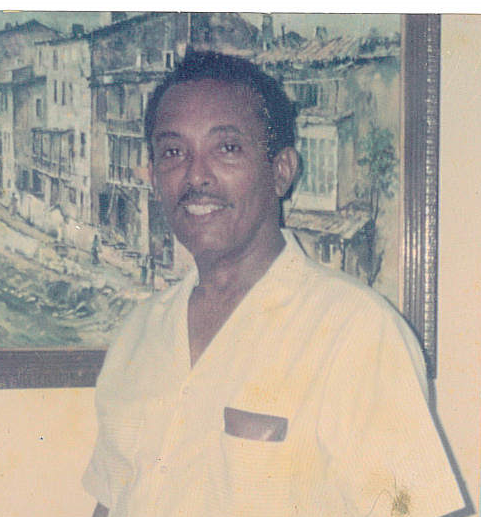 Manuel Centeno Carrion died on Sept. 24. He was 82 years old.
He is survived by his esposa/wife, Margarita De León Centeno; hijos (as)/ children: Elizabeth, Wanda and Manuel (Manny) Centeno; hija adoptiva/adopted daughter, Mercedes Martínez Allahar; nietos (as)/ grandchildren: Ilia and Robert Jonathan Perez, Lyanne and Syanne Centeno; bisnietos (as)/great-grandchildren: Haylee Lopez Centeno and Juan Sebastian Agosto Perez; yernas/daughter-in-law, Elba Cruz Centeno; hermanos (as)/ brothers and sisters: Angel, Ovidio, Armando and Beatriz; and suegro/father-in-law, Pedro De Leon Montes.
He is also survived by cuñados (as)/ brothers and sisters-in-law: Miguel A. Ortiz, Julia, Ketty and Lina Martínez, Carmen García, Margarita, Esther and Alicia Centeno; and sobrinos (as)/ nieces and nephews: Nelly Córdova, Gloria Leguillou; Emma and Juvencia Cruz, Ivis, Edda, José Arnaldo, Luis Alfredo, Juan, Hector Rafael and Félix Antonio Romero, Vivian, Desiree, Angel Marilyn, Evelyn, Elizabeth, Armando, Ovidio, Rafael and Victor Centeno, Carmen, Augustina, Rosita, Pedro and Félix García, Cary Johnson, Ilia Pedraza, Pedro J. Ortiz Pedraza and the entire Martínez family.
Other survivors include primos (as)/cousins: Juan, Antonia, María and Carmen Centeno, Olga, Judy and Luis Martínez, Ruby Agustín, Hector Cruz and the Carrión family; ahijados (as)/godchildren: Pedro and Abayomi García, Mercedes Allahar and Wilma Galiber; compadres: Noelia Austin, Carmen García, Isabel Montes, Ernesto Belardo and Cristóbal Encarnación; amigos especiales/special friends: Carmen and Gloria Belardo, José Raphael Martínez, American Legión Post 85, Dr. Francisco Ayala, Padre Josean Antonio and Manuelita De León, Pedro Báez, Ruby Agustín, Juanita Díaz, Juan Burgos, Isabel Montes, Avelino (Bully) Monell, Julio and Julia López, Raymond Ventura, Angel Lindquist, Luz and Guy Fulgence, Lilliana and Humberto O'Neal; as well as other relatives and friends too numerous to mention.
A viewing will take place from 3-5 p.m. on Friday, Sept. 30, at James Memorial Funeral Home.
A second viewing will be held at 10 a.m. followed by a funeral service at 10:30 a.m. on Saturday, Oct. 1, at Holy Cross Catholic Church. Interment will be at Kingshill Cemetery Veterans Section.
All arrangements are by James Memorial Funeral Home Inc.