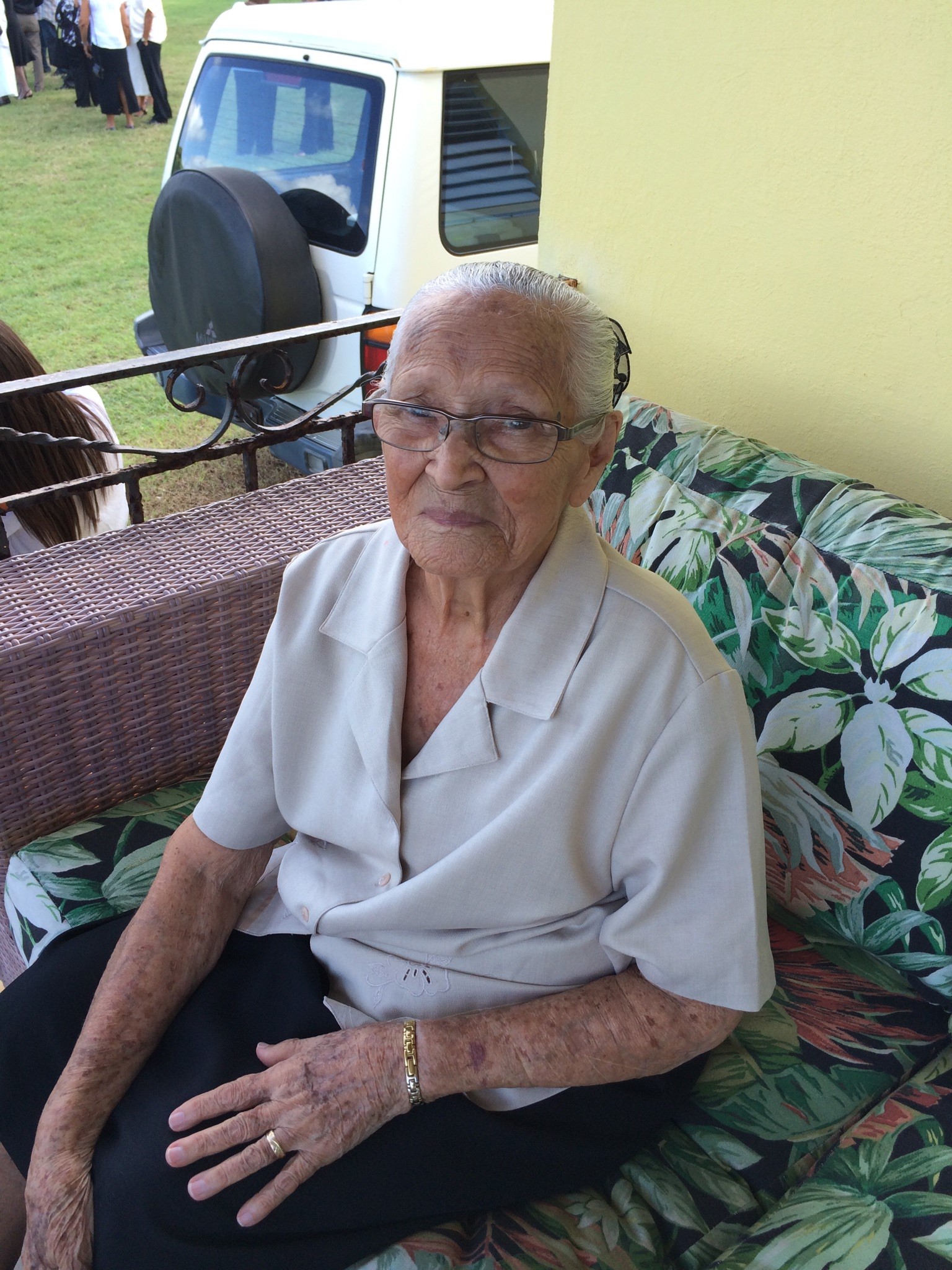 Maria M. Roldan, also known as "Mary," of Estate Rattan died on Sept. 12. She was 94 years old.
She is preceded in death by her husband, Jacobo Roldan; parents: Benita Belardo and Cirilo Ayala; grandchildren: Gabriela B. Jimenez and Luis Guillermo Roldan; and son-in-law, Jose I. Cabret.
She is survived by her daughters: Lydia Esthel Padilla, Maria R. Cabret and Carmencita Agueda; son, Guillermo Roldan; and grandchildren: Vernon Vegas, Guillermo Matta, Porfirio Garcia Jr., Alberto Garcia, Francisco Encarnacion, Luis Encarnacion, Janie Roldan, Jo-ana Tricoche, Hansel Jimenez, Gregory Jimenez Jr., Miguel Agueda, Jorge Luis Roldan, Xochitt O. Antar, Xiomara L. Settles, Carla M. Cabret, Maria E. Cabret, Jackie Christmas, Elizabeth Encarnacion, Jonathan Vegas and Elijah Vegas.
She is also survived by sister, Ramona Almestica; niece, Luz Nieves; daughter-in-law, Teotista Roldan; sons-in-law: Pastor Rafael Padilla and Miguel Rivera; special friends: the Roebuck family, Luz Melendez, Pastor Maria Nieves and Shelet Greenidge; cousin and other relative: Pastor Victor Belardo and Gloria Belardo; and other relatives and friends too numerous to mention.
A viewing will take place at 10 a.m. followed by a funeral service at 11 a.m. on Thursday, Sept. 29, at First Pentecostal Church, Estate Carlton. Interment will be at Frederiksted Cemetery.
All arrangements are by James Memorial Funeral Home Inc.