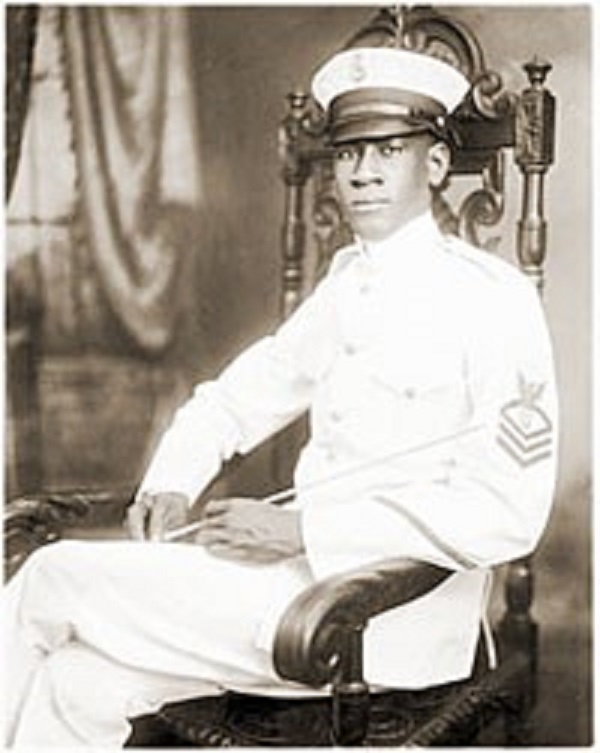 The U.S. Virgin Islands will be well represented when President Barack Obama officially opens the Smithsonian's National Museum of African American History and Culture (NMAAHC) in Washington, D.C., on Saturday, Sept. 24.
Among the many static and interactive displays spanning several hundred years of African American history are two musical instruments, a flute and piccolo, of Alton Augustus Adams Sr., a U.S.V.I. pioneer and bandmaster. These two instruments are of national and territorial significance as they were played during a formal ceremonial transfer of the territory from the Kingdom of Denmark to the United States of America almost a century ago.
"The flageolet was the first instrument my father played when he was a young boy. It's a woodwind, like a flute. His grandmother sent it to him from Denmark where she taught English to the Danish families. This is what got him started in music. He also went on to play the flute and piccolo. He mastered both, and these are two of the instruments on display," said Adams' son, Alton A. Adams Jr.
Although apprenticed to a tradesman as young men of his day were required, he continued his training in music theory and composition via correspondence courses. He formed his own band at age 21, The Adams Juvenile Band. He was recognized as such an accomplished musician that weeks prior to the transfer ceremony on March 31, 1917, his band was inducted into the U.S. Navy by Presidential Order. This move was intended to ease the racial tension between the island's all-white Naval administration and its residents, and it was Adams' first step in a meteoric rise to became the U.S. Navy's first African-American bandmaster.
Two years later, in 1919, Adams wrote two of his most famous compositions: "The Governor's Own" and "The Virgin Islands March," written in the style of one of his favorite composers, John Phillip Souza. The latter was quickly adopted as an unofficial anthem for the Virgin Islands, and it became the official anthem in 1963. Adams also was a prolific music journalist and artist.
The road to Adam's instruments on display at the NMAAHC started four years ago. On September 10, 2012, members of the Navy Band Mid-South dedicated their building in Millington, Tennessee, in honor of Adams. Adam's son attended the ceremony and met Navy Captain Kenneth Collins, the current head of the U.S. Navy Music Program.
"The Navy bandmaster (Collins) and I have remained good friends. He was the impetus to including my father's instruments at the Smithsonian. It's a real honor considering the vast wealth of materials the museum had to choose from," said Adams Jr.
Adams Jr. along with Adams Sr.'s great grand-daughter, Satrice Adams, will both be on hand to take part in this history making event as special guests of the Smithsonian, and they will share stories of how Adams broke barriers, not only between countries but among races. as potentially the first fully integrated military unit lead by a black man.
According to the NMAAHC's Web site, the building's architecture follows classical Greco-Roman form in its use of a base and shaft, topped by a capital or corona. In this case, the corona is inspired by the three-tiered crowns used in Yoruban art from West Africa. Moreover, the building's main entrance is a welcoming porch, which has architectural roots in Africa and throughout the African Diaspora, especially the American South and Caribbean.
The 10 a.m. dedication ceremony on Sept. 24 will be streamed live online. Check the Web site, www.nmaahc.si.edu, for the streaming URL. Also, check local television and cable channel listings to find out about televised coverage.
The museum's opening is part of a three-day (Friday, Saturday and Sunday) festival on the National Mall produced by Quincy Jones, a member of the museum's advisory board. Among the list of VIPs are the President and Mrs. Michelle Obama, former President George W. Bush and Mrs. Laura Bush, members of Congress, foreign dignitaries and other heads of state.