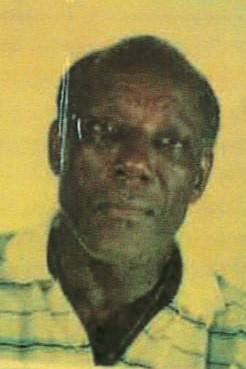 Norris Alexander Pryce died on Sept. 1.
He is survived by his spouse, Eileen Pryce; daughters: Gloria, Jeanette, Claudette, Evadni and Casey Pryce; sons: Robert, Winston and Rickie Pryce; sisters: Erma, Rose, Hildred, Rhoni and Frances Ferdinand Pryce; brothers: Kensworth, Foster, Malcolm, Daniel and Winston Pryce; stepchildren: David Isaac, Flenfield Barnard Jr. and Dawn Barnard; 30 grandchildren; 13 great-grandchildren; special friends: Gerard Luz James II., Mr. and Mrs. Fitzroy Shaw, Jimmy Isaac; and nieces, nephews and other relatives and friends too numerous to mention.
A viewing will be held from 3-5 p.m., Friday, Sept. 16, at James Memorial Funeral Home Chapel.
There will be a second viewing held at noon followed by a funeral service at 1 p.m. on Saturday, Sept. 17, at St. John's Episcopal Church. Interment will be at Kingshill Cemetery.
All arrangements are by James Memorial Funeral Home Inc.