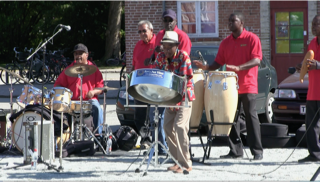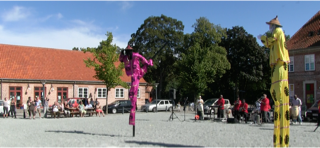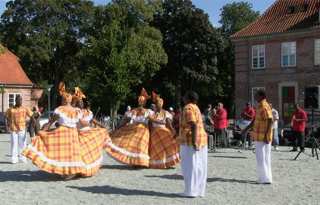 The Ten Sleepless Knights Production, under the directorship of Eugene Doc Petersen, has taken "A Virgin Islands Cultural Expose` and Extravaganza" on tour to Denmark.
The tour includes performances by cariso singer Cedelle Petersen and her drummer. Ida Loretta Schouten; calypso singer Tony Romano; steel pan virtuoso Kevin William Jr.; The Ay-Ay Quadrille Dancers; and the Guardians of the Culture Mocho Jumbie.
Tour director, Karen Brin, is on hand to make everything run smoothly, and videographer and photographer Doug Canton is there to record all the action.
The first performance took place on Sunday, Aug. 21, to a very enthusiastic crowd in the small municipality of Hvidorve. Other performances are scheduled for Osterbro, Amager Bro, Ringsted and Bakken Theme Park.