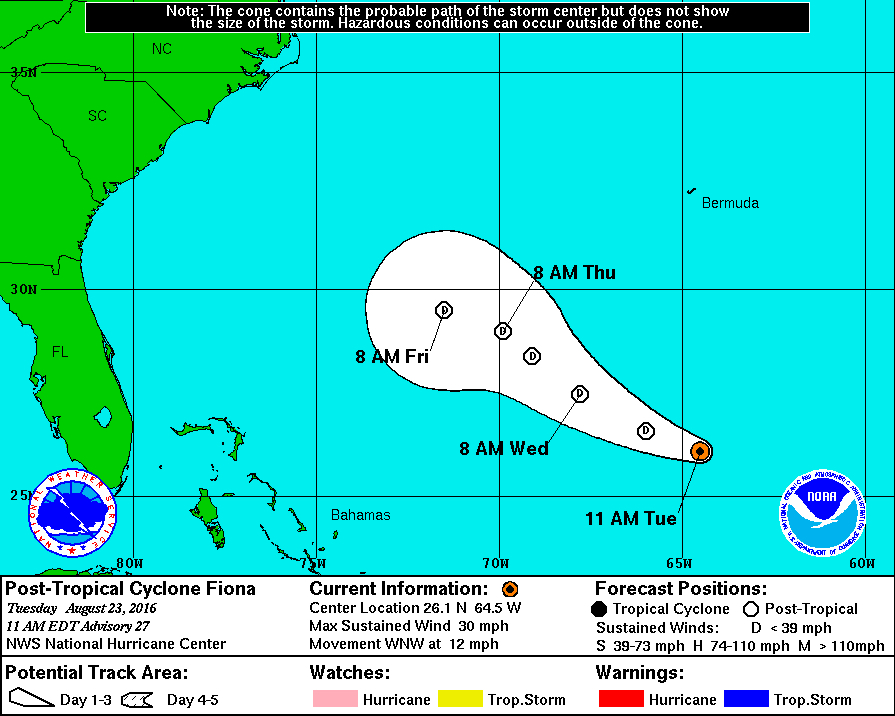 Invest 99L, a tropical wave that is approaching the Lesser Antilles, will bring showers, thunderstorms, and strong winds to the Virgin Islands by Wednesday, and a system crossing the Atlantic was upgraded early Tuesday morning to Tropical Storm Gaston, the V.I. Territorial Emergency Management System reported in a morning advisory.
According to the National Hurricane Center, 99L is a large area of disorganized showers and thunderstorms that at 8 a.m. Tuesday was a few hundred miles east of the Leeward Islands, moving west-northwest at 15 to 20 mph.
The agency reported that environmental conditions may allow the system to develop during the next couple of days, after the system has passed the territory and moves near Hispaniola and then the southeastern and central Bahamas. An Air Force Reserve Hurricane Hunter aircraft was scheduled to investigate this disturbance Tuesday.
Gusty winds, heavy rains, and possible flash floods and mud slides could occur over the area, regardless of tropical cyclone formation.
The NHC put the chance of further formation at 50 percent over the next 48 hours and 60 percent through five days.
Tropical Storm Gaston became the seventh tropical storm of the 2016 Atlantic hurricane season and is forecast to become a hurricane before encountering unfavorable conditions for further intensification. But forecasters predicted Gaston will remain over the open waters of the Atlantic.
VITEMA said it continues to monitor weather systems in the Tropical Atlantic as the region heads into the peak of the hurricane season. VITEMA Director Mona Barnes encouraged the community to also monitor weather reports and to be ready in the event a storm threatens the territory.
Information on how to prepare is online at www.VITEMA.gov/preparedness or call VITEMA at 340-773-2244 on St. Croix, 340-776-2244 on St. John and 340-774-2244 on St. Thomas.