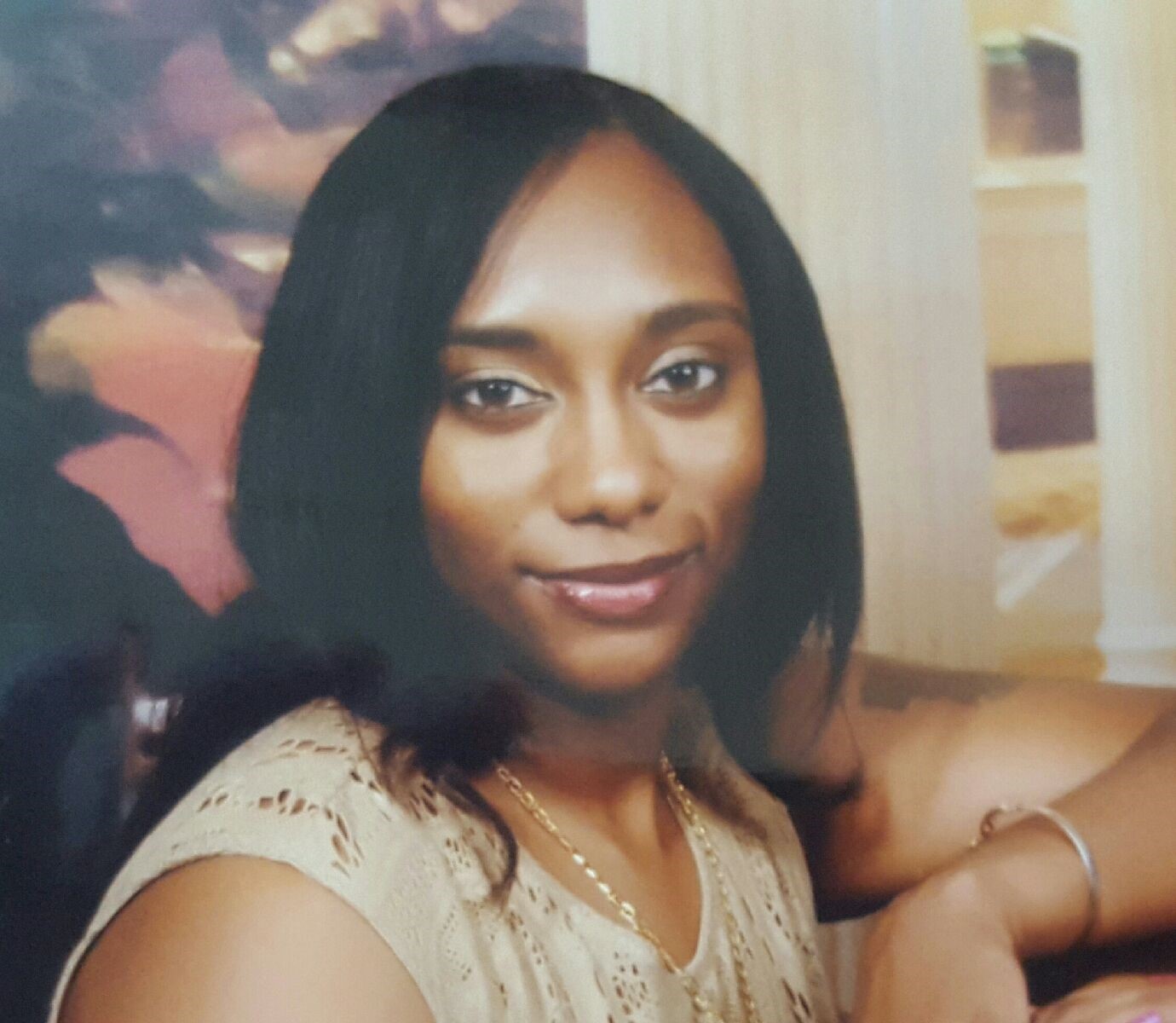 Police Officer Lesha Azima Lammy of St. Croix died on Aug. 11. She was 30 years old.
She was preceded in death by her grandparents: Vernice Silas, Louis Silas, Lesha Phillips and Eric Lammy; uncles: Larry Silas, Robert Silas, Alan Silas and Christopher Silas; and godparent, Ciprani Phillips.
She is survived by her mother, Dolores Silas; father, Anthony Lammy; daughters: Safia Marin, Samara Lammy and Vivian Ford; sisters: Tracy Alexander, Akilah Jones, Desiree Sabrath and Jaleesa R. Johnson Branker (adopted sister); nieces: Amira Alexander and Shadia Sabrath; nephews: Damari Johnson, John Alexander III and Tariq Sabrath; and great nephew, Barrett L. Johnson.
She is also survived by aunts: Melba (Ezell) Ervin, Veronica Robinson, Doris Lewis, Mary Silas, Jeanette Little(Lance), Barbara Silas and Tsooreyah Silas; uncle, William Silas; brothers-in-law: John Alexander Jr., Samuel Jones Jr. and Fawzi Sabrath; godparents: Antionette Rampersad and Kathleen Jarvis; and godchildren: Deaja Canton, Devante Canton and Kanif Wathey.
Other survivors include special friends: Rasheedah Sherri Henigan, Melissa Gilbert, Richard White, Eliza Rampersad, V.I.P.D.-Stingrays 2010-1, Kareema Gaskin, Dhallia Douglas, Natasha Martin, Ivalee Perez, Gisselle Quiñones, the entire V.I.P.D. family, Diane Canton and Sharon Santiago; cousins and other relatives: Kenyantta Silas, Anika McCarty, Janina Silas, Matsi Silas and the Silas family in Israel; as well as other relatives and friends too numerous to mention.
The family requests that those in attendance wear festive colors.
In lieu of flowers, please make donations to Bethlehem House of St. Croix.
There will be tributes at 10:30 a.m. followed by a funeral service at 11:30 a.m. on Thursday, Aug. 25, at St. Paul's Episcopal Church. Interment will be at Kingshill Cemetery.