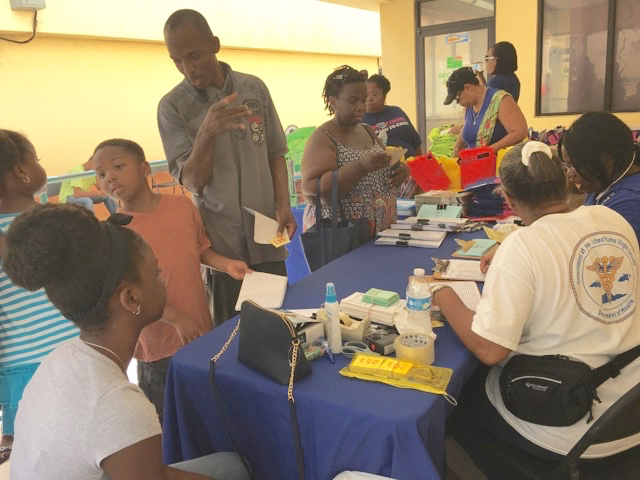 A free-immunization back-to-school event held Saturday by the V.I. Department of Health served scores of St. Croix school children ready to head back to the classroom.
In a news release issued Sunday, the department called the event a success, saying 93 students were seen in its mobile Medical Clinic Saturday afternoon, and 32 of them received vaccinations.
The event also distributed more than 1,000 back-to-school supplies to school aged children from kindergarten to 12th grade. The supplies included book bags, lunch kits, portfolio binders, pencils, crayons, sketch books, umbrellas, flasks and piggy banks.
The event took place at the Sunny Isle Shopping Center. DOH staff members took part in the event.
Several parents expressed their appreciation to Commissioner of Health Michelle S. Davis, noting the benefit of the central location, the convenient time and day of the immunization service being provided and the school materials that were being handed out.