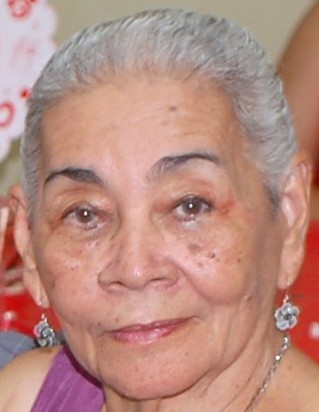 Mercedes Perez Santos of Estate La Grande Princesse died on Aug. 11 at her residence. She was 84 years old.
She is survived by her sisters: Marcelina Peña and Susanna Guzman; brothers: Luis Perez Santos and Francisco Perez Santos; aunt, Crecencia Santos; daughters: Flor Maria Camacho, Anna Cornelius, Carmen E. Rivera, Norma I. Serrano, Felicita Serrano, Mariesol Serrano, Migdalia Rentas, Ann Marisol Gillman and Hilda L. Alcantara; sons: Guzman Serrano Jr., Marcelino Serrano Sr., Luis Serrano, Martin Serrano, Felipe Serrano, Gilberto Serrano and Miguel A. Serrano; and daughters-in-law: Teresa Serrano, Natividad Serrano, Angela Serrano, Sonia Serrano and Johanette Petersen.
She is also survived by sons-in-law: Epifanio Camacho, Augustus Cornelius, Santos Rivera, Rafael Linares, Avelino Romero, Raymond Rentas and Juan Alcantara; sisters-in-law: Ramona Almestica, Hermes Rodriguez Perez and Luisa Ayala Perez; 39 grandchildren; 56 great-grandchildren; nieces: Luz Eneida Peña Perez and Loyda Rendon; nephews: Fidencio Peña Perez, Juan De Leon, Nicholas Rendon, Freddie Rendon, Pedro Guzman and Francisco Perez; 20 great nieces and great nephews; as well as other relatives and friends too numerous to mention.
The viewing will take place at 9 a.m. followed by a funeral service at 10 a.m. on Tuesday, Aug. 23, at St. Joseph Catholic Church. Interment will follow at Kingshill Cemetery.
All arrangements are by James Memorial Funeral Home Inc.