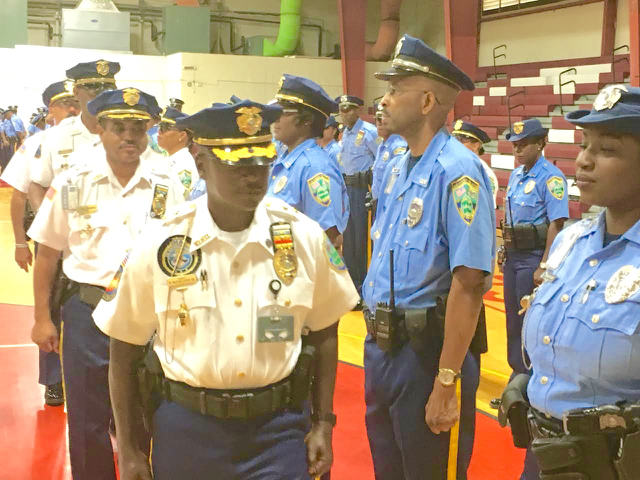 In a performance check and morale booster, acting St. Croix Police Chief Winsbut McFarlande conducted line inspections of all police officers, supervisors and zone commanders on St. Croix, Monday morning.
More than100 officers attended the inspection at St. Croix's Central High School. Inspections of the line provide the chief, command staff , and supervisors with the means of regularly assessing agency efficiency and effectiveness, according to a news release from the V.I. Police Department.
Monday's detailed evaluation provided information necessary to plan and implement organizational change in the daily operations within the department, the department's release said. McFarlande and zone commanders inspected officer's uniform for proper fit, cleanliness condition, and personal appearance to ensure conformance with department directives. Communications devices, equipment and assigned vehicles were also examined.
McFarlande commended the officers on going above and beyond the occasion while the department is facing many challenges.