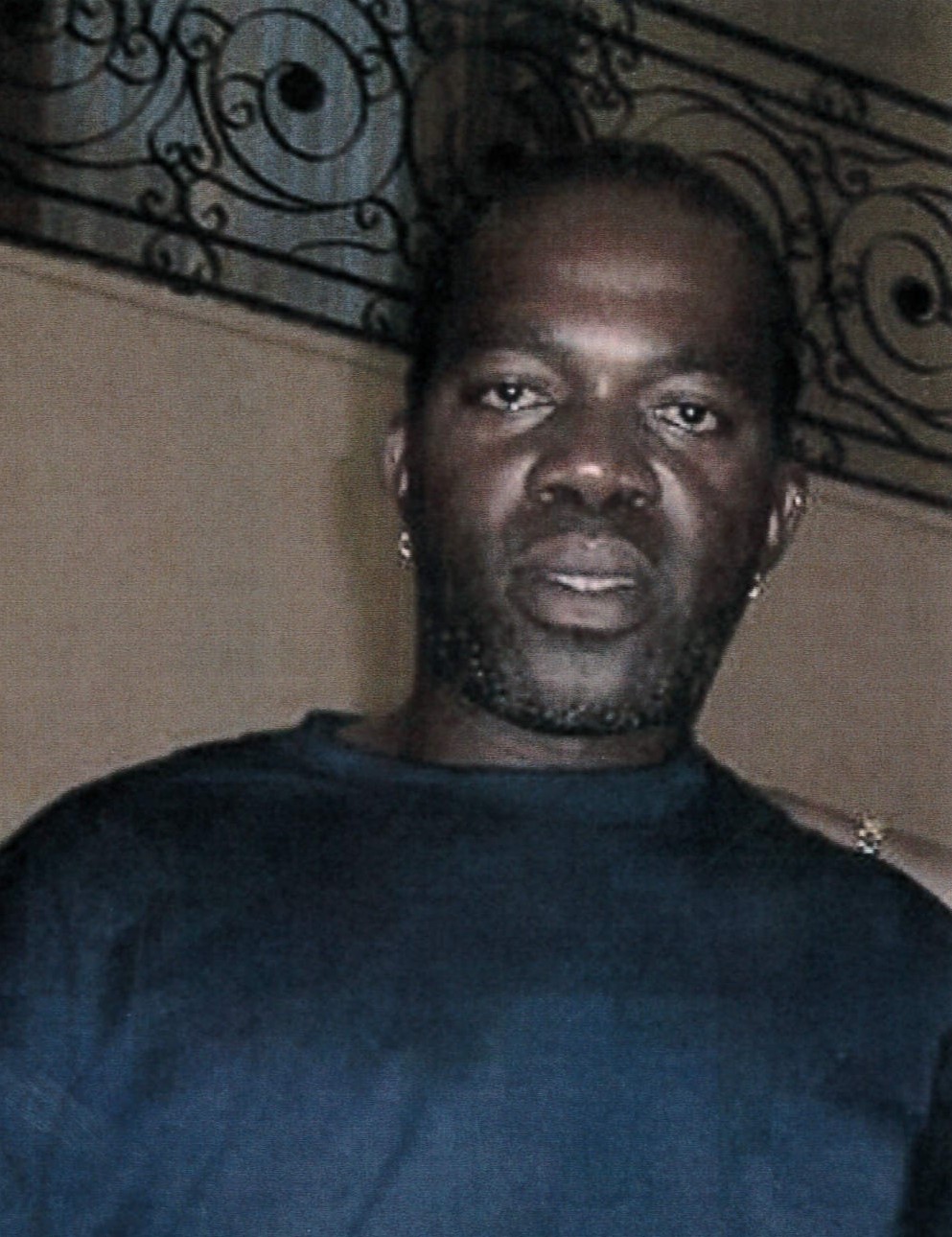 Ira Ricardo Williams, also known as "Juggy," of Estate Williams Delight died on July 10. He was 48 years old.
He is preceded in death by his mother, Pauline Richards; father, Lincoln Williams; and grandparent, Eugenie Richards.
He is survived by his son, Ira Williams, Jr.; sisters: Priscilla Williams-Mottley and Agatha Felix; brothers: Darwin Richards, Michael Wilson, Clarence Williams and Carl Schou; nieces: Odyssey Wilson, Charisma Wilson, Snow Wilson, Aisha Williams, Nichelle Baly, Mariska Felix, Dayanara Felix, Eliciah Schou and Jazma Schou; nephews: Tyrese Richards, Michael, Jayheem, Noah and Joshua Wilson, Christopher Vitalis, Clement Brown, Dawayne, Elijah, Akeem and Jakeem Schou; and great niece, Ahmisha Messer.
He is also survived by aunts: Gloria Euzebe, Joyce Messer-Fontenelle, Winifred Lawrence and Merle Serrano; uncles: Wayne Thomas, Delroy Richards Sr., Kenneth Williams, George Lewis, Lucien, Frank, Elroy and Bennett Williams; brother-in-law, Kenrick Mottley; cousins and other relatives: Celeste Dickson, Alphonse Davis, Delia and Dwayne Richards, Delroy Richards Jr., Troy George, Kimberly Williams, Aretha, Halls, Davila and Druinmond, Richards; as well as other relatives and friends too numerous to mention.
There will be a viewing at 9 a.m. followed by a funeral service at 11 a.m. on Friday, July 22, at Lord God of Sabaoth Lutheran Church, Interment will be at Kingshill Cemetery.
All arrangements are by James Memorial Funeral Home Inc.