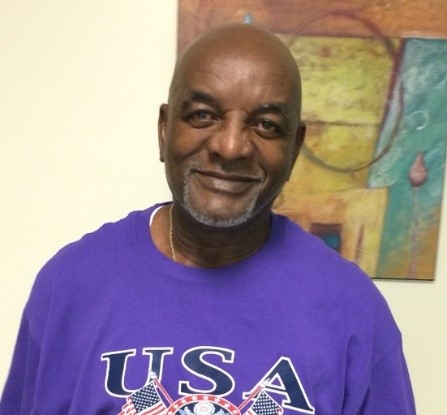 Alphonse Lorenzo Francis died on April 21, at Gov. Juan F. Luis Hospital. He was 70 years old.
He was preceded in death by his, spouse, Kathleen Hildred Francis; mother, Mabel Hanley Beach; father, Pedro "Teddy" Francis; grandparents: Winifred Buchannan, Miriam Francis, and Edwin Joseph Hanley; great-grandparents: Pero and Caroline Buchannan, John and Eliza Dore Hanley; and brother, Jason Francis.
He is survived by his daughters: Kristal, Peaches and Azara Francis; son, Courtney Francis; stepdaughter, Kareema Gaskin; stepsons: Karl Gaskin Jr. and Kleon Gaskin; grandchildren: Kaheem Ranoi Charlery, Diamond Latoya Francis, Shanika Francis, Courtney "Indreni" Francis, Daijah Francis, Kanif Wathey, Kleshelle Gaskin, K'Lani Gaskin, Kadiann Gaskin, Kattina Gaskin, Karl Gaskin II and Raynia Gaskin; great-grandkids: Sharema Francis, Ajahmari Francis, Jamalya Francis and Madison Francis; brothers: Stephen Francis Sr., Kenneth Francis and William "Fritzroy" Francis; niece, Noime Francis; nephews: Stephen Francis Jr., Sherrife Francis and Jason Francis; aunts: Lorraine Ottley (SKB) and Cicely Knudses (Norway); uncles: Ainsworth Francis (N.Y.C.), Cedric Francis (N.Y.C.) and Antonio Hanley; daughters-in-law: Cheriann Gaskin and Michelle Gaskin; son-in-law, Raheem Charlery; brothers-in-law: Everton Blackman and Charles Isles Sr.; and sisters-in-law: Yvonne Isles and Verna Blackman.
He is also survived by cousins and other relatives: the Grant family: Eustace, Condred, Alton, Devon, Yvonne, Brenda, Angela, Roma, Denise; the Beach family: Merille, Lloyd, Harris, Winston, Don, Calvin, Carol and Wendy; the Francis family: Illis, Mervin, Rickie, Avril, Tyrone Molyneaux, Carol Stanley, Shirley Glasford, Tuvia Bruee, Inez and Lucina Bartlette, Shayla Solomon, Hazel Kelch, Iris Dean Beazer; the Hanley family: Nathaniel, Anthony "Tony," Lolita, Tracy, Sandra; the James family: Emelda Wingrove, Joanne Gornett, Avril Williams, Annette Richardson, Sonia Douglas, Corliss Toby, Ianthe Wendy Southwell and Kenny Kendall Torquil; as well as other relatives and friends too numerous to mention.
A viewing will take place at 9 a.m. followed by a funeral service at 10 a.m. on Tuesday, May 3, at Friedensberg Moravian Church. Interment will take place at Kingshill Cemetery.