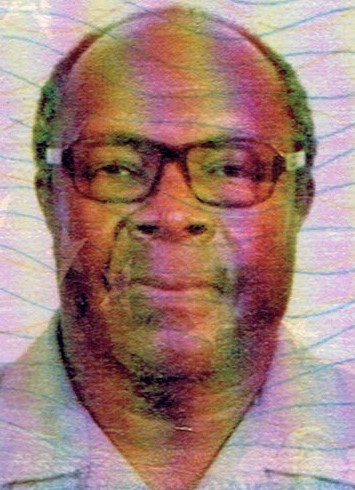 Michael Polius died on April 9.
He was preceded in death by his sister, Sylvia Polius; and brothers: Julian Polius, Hickson Polius and Elford Polius.
He is survived by his wife, Rosalind Polius; children: Estella Ford, Marlyn Joseph, Joseph Leon, Verna Xavier, Wayne and Curtis Jongue, Titus Augustine, Sabina Maximin, Laurel Polius-Stone, James, Brenda, Jason, Keturah and Merlissa Polius; grandchildren: Yanni Flerton, Simmie Gustave, Hannah and Kiezia Ford, Yannick and Shaheed Polius, Waylon Montour, Nathan, Charlery, Crystal Ellick, Jozette Joseph, Jessica Joseph, Sanisha, Lennon, Curt, Cliarde Maximin, Brian Joseph Jr., Mahsi, Julian, Judah and Michael Joseph, Xavier Stone, Michael, Marcus and Gabriel Polius; and great-grandchildren: Cam'ron Nicholas, Ethan Morose, Reid Leevy Maximin and Cassani.
He is also survived by his sister, Doris Adrian; brothers: Joseph Polius and Matthew Henery; aunt, Anne-Marie Loius; cousins: Joseph, Sylvia, Pappy, Luciella, Ignatius and Sheila Rene, Linda, Roland and Cynthia Hippolite; nieces and nephews too numerous to mention; special friends: Bro. Mascall, Mary Leo, James Joseph, Cousin Joe and Cousin Maggie, Fredrick Louis, Pastor Andrews and family, Pastor Flemming and family, Pastor Michael and family; as well as other relatives and friends too numerous to mention.
A viewing will be held from 3-5 p.m. on Friday, April 29, at Divine Funeral Service Chapel.
A second viewing will take place at 10 a.m. followed by a funeral service at 11 a.m. on Sunday, May 1, at Central Seventh-day Adventist Church, Plessen. Interment will be at Kingshill Cemetery.
Arrangements are entrusted to Divine Funeral Services and Crematory. We own and operate our own crematory. Let us offer you a Dignified Funeral, affordable by all. Tel: 773-0003/fax: 773-3003.