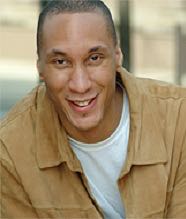 On April 25 and 26, the Association of Black Sexologists and Clinicians will bring together a group of experts and the public to learn about original research that seeks to better understand black families, relationships and sexual expression.
Titled "Black Americana…With Liberty and Justice for All," the interdisciplinary mini-conference will be held at the administration and conference center at the University of the Virgin Islands on St. Thomas.
Interested participants must register for the conference, but the afternoon roundtable series will be free and open to the public from 2 to 5 p.m. each day.
With 22 presentations on the conference's agenda, scholars and practitioners will present on black family planning, parenting, body image, sexuality education, media representations of sexuality, and relationship formation and maintenance.
"If you're interested in learning how to rebuild your relationship, chances are you'll learn about constructions of intimacy and intimacy negotiation, which put simply is: Who might be the best partner for me and how can I build a relationship with somebody," said James Wadley, founder and editor of the association's scholarly publication.
With very few African American sex therapists in the country and even fewer males ones, Wadley and others like him are filling a critical need for counseling services. Black males are so scarce in this field that Wadley is one of only two African American male sex therapists in the country that have been certified through the American Association of Sexuality, Educators, Counselors and Therapists.
Wadley is leading the organization of the conference and said the public talk will cover responsible sexual decision-making based on factual information, how to build strong relationships and best practices for parenting.
While Wadley conducts a number of workshops and presentations around the world, his primary profession is teaching graduate school at the Lincoln University in southeastern Pennsylvanian where he's been the chairman of the Counseling and Human Services Department for six years.
Besides teaching, Wadley, who received his doctorate degree in education from the University of Pennsylvania, also runs a successful counseling practice that draws patients, the majority of which are black, from as far north as New York City and as far south as Maryland.
After attending a number of professional conferences, Wadley said he felt like something was missing – that he wasn't connecting with his colleagues the way he wanted to. He recalls often being the only African American male at his field's scholarly meetings, so he set out to develop a black scholarly journal and professional association.
Since blacks are largely underrepresented in the sex and marriage counseling field, Wadley founded the Association of Black Sexologists and Clinicians and the corresponding Journal of Black Sexuality and Relationships.
Last October, the group drew over 150 people to its first annual conference in Philadelphia.
"The presentations and roundtable discussions reflect our position as a new organization that is moving in a direction to galvanize professionals and empower each other as well as the communities we serve," Wadley said.
Wadley said it's important to have a meeting where black scholars and practitioners can present their work, since there are social, health and socioeconomic disparities that uniquely affect African Americans.
"If about one out of 30 black men are incarcerated in the U.S., how does that affect partner availability and relationships in the black community?" Wadley asked.
The round table series at UVI marks the association's first destination conference, which Wadley says is relatively uncommon for black professional groups. The conference was specifically planned to take place during Carnival week, so attendees could also enjoy the island's festivities.
Wadley said that the conference won't be able to cover all the issues facing blacks in the Virgin Islands, since there are discernable differences between local social conditions and ones in the mainland, but he does hope the conference helps contribute to a local dialogue about these topics.
"The Virgin Islands seems to be a forgotten territory in the continental U.S. We wanted to hold the conference here in order to give light to local practitioners and scholars who have contributed to the understanding of black families and black sexuality," Wadley said.
To register for the conference or to RSVP for the public event, contact Wadley at jwadley@lincoln.edu or phdjamesw@yahoo.com. More information is available at http://www.theabsc.com/events/