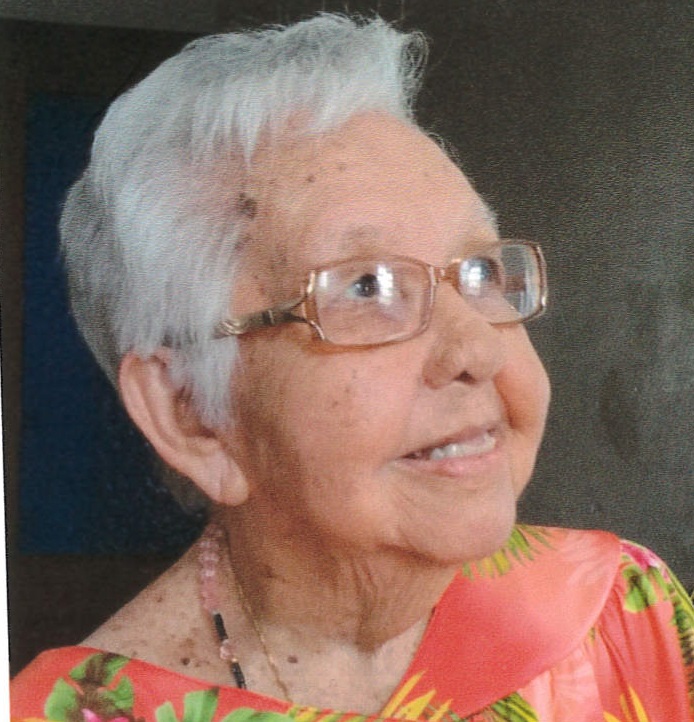 Dolores Rijos, also known as Lola, of Estate Richmond died on April 5. She was 94 years old.
She was preceded in death by her husband, Juan Rijos and son, Juan Rijos Jr.
She is survived by her daughters: Carmen Paraliticci and Lucy Kimmel; special mention like a daughter, Mariita Pena; son, Julio Rijos; grandchildren: Nestor A. Paraliticci II, Carlos A. Paraliticci, Julio Rijos Jr., Alex White, Sam Kimmel, Walter Kimmel, Johnny Rijos, Mayra Phipps, Karena Kimmel, Chandra Kimmel Figueroa and Emerly Rijos; great-grandchildren: Samantha Rivera, Ashley Pereira, Annalyn Paraliticci, Andrea Paola Paraliticci, Jessica Rijos, Adelina Luz Figueroa, Shaylee Morris, Javier A. Paraliticci, Nestor A. Paraliticci III, Daniel A. Paraliticci, Brandon White, Gabriele White, Jacobs Rijos, Joshua Rijos, Cohen Kimmel and Croix Figueroa; great-great-grandchild, Nathan Dalisay; and sisters: Maria and Demencia Guadalupe.
She is also survived by daughter-in-law, Julie Rijos; sons-in-law: Nestor A. Paraliticci Sr. and Phil W. Kimmel; special friends: Samaria Quezada, Carmen Belardo, Ivette Torres, Deacon Benjamin and Miriam Parrilla; as well as other relatives and friends too numerous to mention. Special thanks to: Pastor E. Patrick Lynch C.Ss.R., Rev. Touchard Tignoua of the Holy Cross Catholic Church and The Missionaries of Charity, Diane Amrol, Tracy Sanders, Carol Battuelo, Carlina Lawrence and Vilma Perez of Continuum Care for their loving support.
There will be a viewing at 9:30 a.m. and a funeral service at 10:30 a.m. on Friday, April 15, at Holy Cross Catholic Church. Interment will follow at Christiansted Cemetery.
All arrangements are by James Memorial Funeral Home Inc.