p>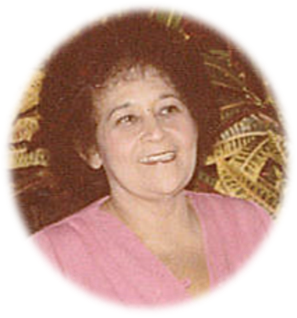 Aida Iris Perez Garcia, also known as "Aidita," died on Jan. 29, at the age of 81.
She was preceded in death by her mother, Pastora Carrasquillo; father, Toribio Perez; sister, Gladys Perez; brothers: Reuben Perez and Hector Perez; and nephew, Antonio Perez.
She leaves to mourn and cherish her memories her daughter, Migdalia García Salazar; sons: Jose Luis García, Santiago García Jr. and William García; stepdaughter, Nereida García; stepson, Jose E. García; grandchildren: Danny Salazar, Nitsaliz García and husband Leonaldo Saldaña, Santiago García III, Jose Luis García Jr., Angel Luis García, Amada García and Bianca García; great-grandchildren: Yulianna and Gabriel Saldaña, Nevaeh García and Nayomi Dahlia Salazar; and brothers: Jose Luis Perez and Jaime Perez.
She is also survived by nieces: Carmen I. Perez, Nidia Millette, Glady Perez, and Yadira Tirado; nephews: Jose Luis Perez, Wilfredo Perez, also known as "Freddy," Miguel Perez, Jaime Perez, also known as "Jimmy," Jaime Perez, also known as "Junior" and Federico Perez, also known as "Freddy;" daughters-in-law: Carmen D. García, and Olga García; Son-In-Law: Pete Salazar; Brother-In-Law: Reynaldo García (P.R.); sisters-in-law: Luz Maria Rodriquez, Anna Luisa Garcia (P.R.), Amanda Perez and Lorna Jackson Perez; and godchild, Lisandra Barreras.
Other survivors include special friends: Rufina Saldaña, also known as "Doña Tina," Carmelo Velazquez, Anna Celia Morales, Veronica Blackwood, Mrs. Lang, Carlos and Maritza Reyes, Ruth Velazquez, Carmen Rivera, Camacho family, Nemecio, Victor, Juan, Luis and Roberto, Felicidad Guadalupe and family, Luis and Anita Davila, Gladys Rios, Lorraine Hassell and family, Sherry Anduze and family, the Delerme family, Leonor Ayala and family, Guiyin Ayala and family; as well as other relatives and friends too numerous to mention.
A memorial service will be held at 10 a.m. on Wednesday, March 30, at Holy Cross Catholic Church, Christiansted. Interment will follow at Christiansted Cemetery.
All arrangements are by James Memorial Funeral Home Inc.