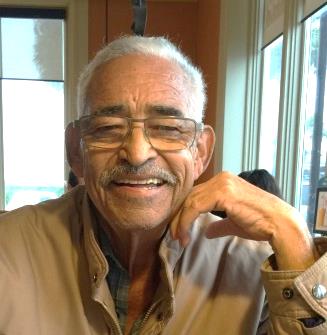 Jorge Torres, also known as "George," of Estate Whim transitioned into eternal life on Friday March 11. He was 78 years old.
He is preceded in death by his mother, Severina Rosa Acosta; father, Inocencio Torres Rivera; sister, Carmen Torres; and brothers: Luis Ortiz and Inocencio Torres.
He is survived by his companion: Luisa Garcia; daughters: Marisol Torres Wilhelm, Grisel Torres, Iris Milagro Torres, Michelle Lenhardt James and Lisa Lenhardt; sons: Evaristo Rosario, Angel Torres Sr., Jorge Torres II and Jorge Torres III; grandchildren: Angelina Wilhelm, Camila Colon, Veronica Rosario, Angel Torres, Jr., Joshua Torres, Joel Torres, Joally Torres, Ayanna Acosta, Imanni Acosta, Ulric Jarvis Jr., Takema James Carrior, Khalid James and Khiana James; great-grandchildren: Joshua Torres Jr. and Ava Torres; and sisters: Idalia Ortiz, Inocencia Garcia and Maria Torres Santos.
He is also survived by brothers: Carlos Torres and Eleuterio Torres (Tejo); nieces: Inocencia Garcia, Ivonne Torres, Migdalia Rodriquez, Magali Torres, Julie Torres, Yolanda Torres, Wanda Crispin, Cindy Torres, Laura Torres and Michelle Belardo; nephews: Evaristo Rodriquez Jr., Anibal Garcia, Edwin Torres, Miguel Torres, Eduardo Torres, Micheal Belardo and Louise Rodriquez; daughters-in-law: Tricia Motta Torres and Milta Rosario; sons-in-law: Roberto James, Ulric Jarvis, Marc Wilhelm and Jorge Guzman; other relatives and friends too numerous to mention.
Special thanks to the staff of La Paz Hospice Care Inc., Dr. Dalglish, Dr. Hobdy, Bryan and Jolene of the Virgin Islands Oncology and Hematology LLC.
There will be a viewing at 9 a.m. and a funeral service at 10 a.m. on Monday, March 21, at St. Joseph Catholic Church, Frederiksted. Interment will follow at Kingshill Cemetery Veterans Section.
All arrangements are by James Memorial Funeral Home Inc.