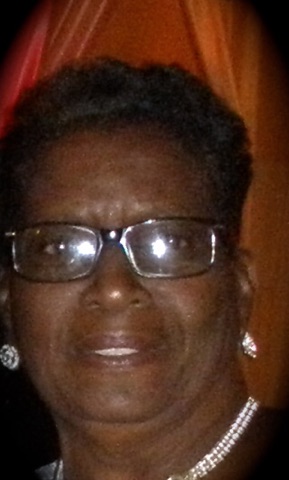 Juanita Hendricks died on Feb. 11.
She was preceded in death by her parents: Hubert Hendricks and Alicia Hendricks; grandson, Stemar Payne; great-grandchildren: Jahzara Hendricks and Amauri Ford; sisters: Joyce Hendricks and Theresa Bess; and brother, Herman Hendricks.
She is survived by her son, Alfred Antonio (Cubby-Lyn) Hendricks; daughters: Marjorie Fletcher, Allyson Parson and Maria Hendricks; grandsons: Steven Matta II, Sean Hendricks, Tyree Sanderson, Glenwood "Ailah" Ford; granddaughters: Amia O'Flaherty, Latoya Walcott (Michael), Tamera Clarke, Symoni O'Flaherty, Mardel Moore (Antwian), Neiya Davis, Sheneek Hendricks and Saidah Harley (Dwayne); great-grandchildren: Kaylyn Hodge, NiKylah Daniel, Caiden Ford, Azir Gonzalez, N'Kai Aari and Izaiah Harley; sisters: Recalda Williams, Doris Bonelli and Mary Thompson; adopted sister, Eleanor Estrada; brothers: Kevin Hendricks, Roy Hendricks, Cleve Hendricks and Aubrey Kurr; and adopted daughters: Denise Lewis, June Dampier (Gus), Jean Platt and Mona Barnes.
She is also survived by adopted son, Terrance Crawford; adopted grandchildren: Rodneyscha Pitts, Rodelia Pitts, Rodney Pitts, Behanzin Petrus, Michael Dampier and Gus Dampier; godchildren: Allyson Matthews, Tania Brathwaite, Roy Marlin, Steve Marlin, Deja Liburd and Kelvin Moolenar Jr.; nieces and nephews: many too numerous to mention; family and friends: John DeGrasse, Gail Savory, Bonnie Ottley and family, Laurel Barbel and family, Daryl Roebuck and family, Uyralee Burke and Fidel family, Belardo and family, Maranda Moore and family, Desni Rodriguez, Althea Major, Helen Joseph, Sean Emery and the Florida extended family; as well as other relatives and friends too numerous to mention.
Funeral service will be held at 10 a.m. on Friday, March 4, at City of Refugee Worship Center, Barren Spot.
Arrangements are entrusted to Divine Funeral Services and Crematory. We own and operate our own crematory. Let us offer you a Dignified Funeral, affordable by all. Tel: 773-0003/fax: 773-3003.