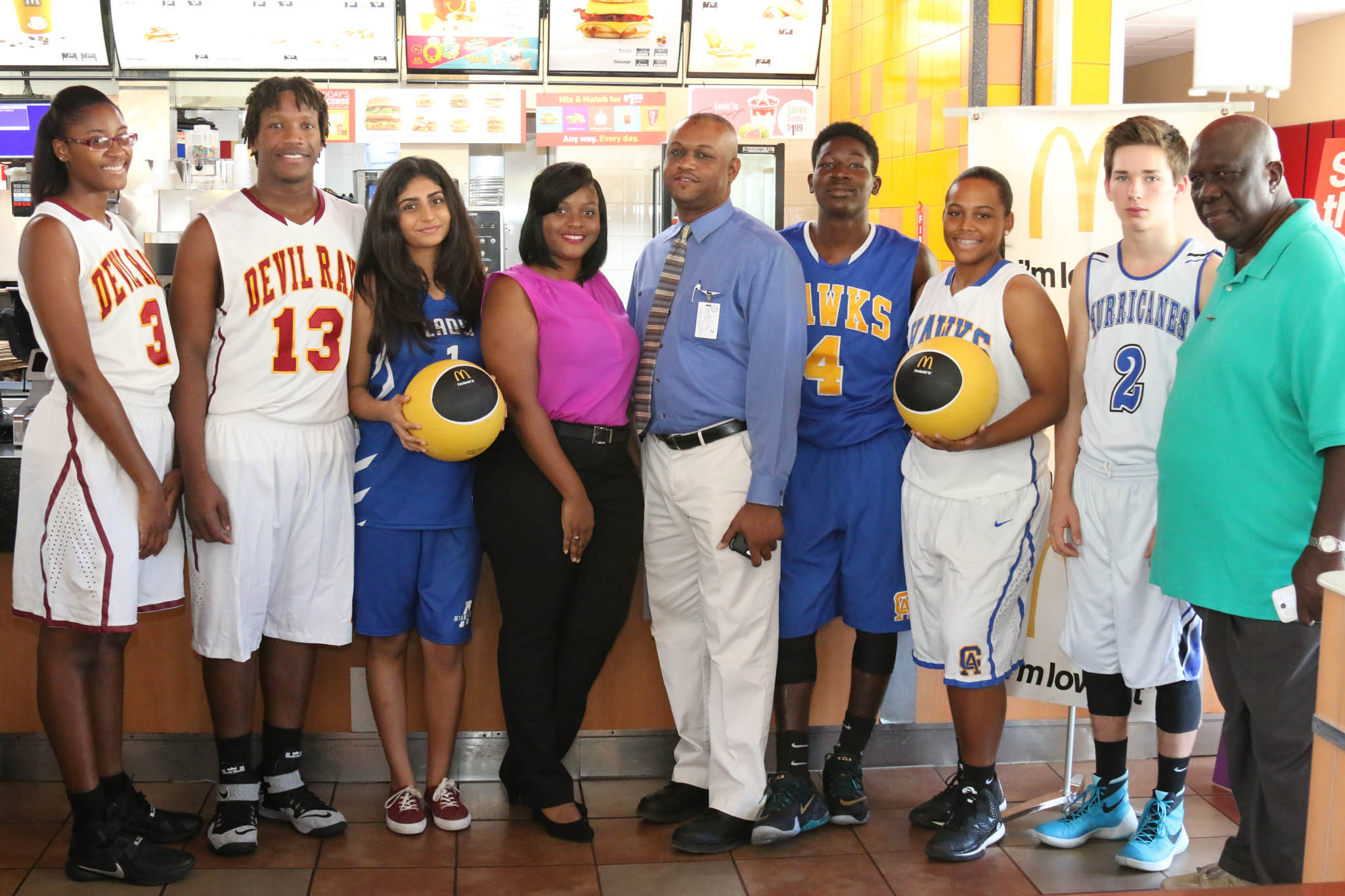 McDonald's has announced its partnership for the second consecutive year with the St. Thomas-St. John Interscholastic Athletic Association (IAA) and the U.S.V.I. Department of Education, participating as the primary sponsor of the 23rd Annual IAA/McDonald's Martin Luther King Jr. Varsity Basketball Invitational Tournament.
"As the title sponsor, McDonald's is proud to promote student athletes and an important legacy for the U.S.V.I.," said Gabriel Serber, managing director for the Arcos Dorados Caribbean Region. "As a local family restaurant, we encourage families and children to participate in community sports activities, including youth basketball, school and junior tournaments."
McDonald's, together with the USVI Department of Education, will be presenting Scholastic Achievement Awards to two student athletes participating in the tournament. One male and one female student with top academic scores will be recognized during the trophy ceremony on Monday, Jan. 18, after the games.
"We thank McDonald's for their partnership and for supporting the student athletes of the Virgin Islands. Our goal is to continue to grow this event into a major tournament, attracting the best teams from the Virgin Islands, Puerto Rico and the U.S. mainland," said Mark J. Daniel, Health and Physical Education coordinator for the U.S.V.I. Department of Education.
This tournament welcomes a special guest team from Gray Collegiate Academy in South Carolina. Local high school teams from Charlotte Amalie, Ivanna Eudora Kean, V.I. Montessori and Antilles School will represent the St. Thomas-St. John District. Central High, Educational Complex and St. Joseph's will represent St. Croix. Rounding out the boys' bracket are Elmore Stoutt High School and two newcomers, Bregado Flax and St. Georges, from the British Virgin Islands. The tournament will also feature six of the best girls' teams in the territory.
The tournament games are scheduled for Friday, Jan. 15, through Monday, Jan. 18. The championship games are scheduled for Monday, Jan. 18, at 10 a.m. for the girls' game, with the boys' game to follow. All games will be held at the Charlotte Amalie High School gymnasium on St. Thomas.
For more information, contact Basketball Commissioner Kenny Todman at 642-2156.