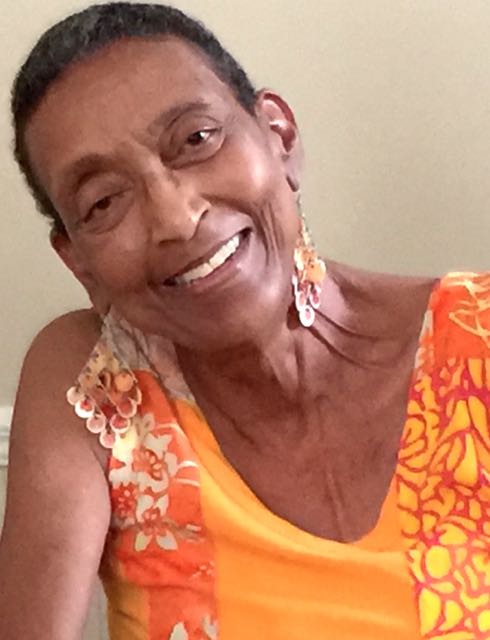 Juanita Lawson Haith was born on June 5, 1946 at Duke University Medical Center to Ozie Gupton Lawson and Hazel Edward Lawson of Roxboro, N.C. She grew up in Allensville and attended the county's public schools: Lee Jeffers Elementary, North End Elementary and Person County High School. Encouraged by her parents to value education, she was the valedictorian of her high school class in 1963. Haith earned a bachelor's degree in dramatic art with a minor in English at North Carolina College, Durham. Five years later she earned a master's degree in English
Haith spent most of her working life as a fund raising professional for a variety of nonprofit organizations in New York City, Greensboro, N.C., and in the U.S. Virgin Islands. She was most proud of her accomplishments with the American Museum of Natural History in New York City, the Bedford Stuyvesant Restoration Corp. in Brooklyn, the Eastern Music Festival in Greensboro and with Lutheran Social Services of the Virgin Islands, where she was credited with raising $9 million during her 10-year tenure.
Haith loved animals and her life was enriched by sharing it with many companion animals, both canine and feline. She served as a board member of the Humane Society of Guilford County and worked with the St. Croix Animal Welfare Center in the Virgin Islands to put on the 2013 Fur Ball.
From the age of 13, Haith had an incredible number of health challenges, but she faced them all with a smile, a positive attitude and a sense of humor that saw her through more than 12 major surgeries and countless hospitalizations. She passed away at Duke Hospital on Nov. 17.
She was preceded in death by her husband, Larry Jerome Haith, and her parents and brother, Lee Edward Lawson. She is survived by her daughter, Diana Smith Coleman; sister, Iva Lawson; granddaughter, Jessica Coleman; niece, Elaine Lawson; nephews, Christopher and Justin Clapp; nephew-in-law, Joseph Lee; aunts, Barbara Gupton Lawson and Evelyn Gupton Vickers; special cousins, Marshall, Queselle, David, Alan, Dennis and Laurel Lawson; former spouse, Sanford D. Bishop, Jr.; best friend, Yvonne Galvin; special friends, Marcia Baird Burris, Betty Van Fossen, Tina Jones, Susan Ellis, Patricia King, Susan Snow, Norma Krieger; and her devoted canine companion, Rascal.
A farewell service will be held Saturday at the Lawson Chapel Baptist Church in Roxboro, N.C.
In lieu of flowers the family requests donations to the American Liver Foundation or Meherrin-Chowanoke Services, c/o Diana Smith, 9837 Snow Bird Lane, Laurel, MD 20723, and note the donation is in the name of Juanita Lawson-Haith.