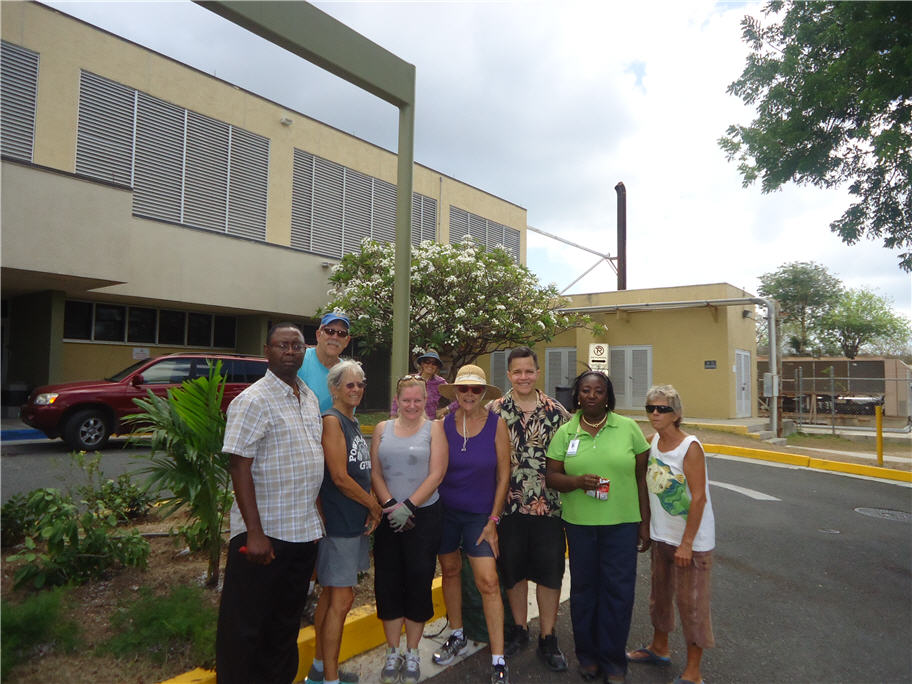 The Gov. Juan F. Luis Hospital is sprucing up its grounds with a new "adopt a garden" program through its Patient Family Council and wants your help.
The summer months have been spent pruning and weeding all the major landscaped areas around the hospital's grounds. The launch of the program calls for volunteers to adopt a section to weed, prune, and plant as necessary, according to a statement from the hospital. JFL estimates that between two to four hours a month will be needed to maintain each section. Plans also include deep pruning and planting days at least twice annually.
They are also soliciting donations of decorative rock, mulch and plants. Major donations will be commemorated by a small plaque. Memorial contributions would also be accepted.
Please contact Linda Garvin (Patient Family Council) at 340-690-3002 or garvinlj@gmail.com, or Angeline Ravariere (JFL Hospital staff) at 340-778-6311 ext. 2736 or aravariere@jflusvi.org for more information or to sign up for the project.