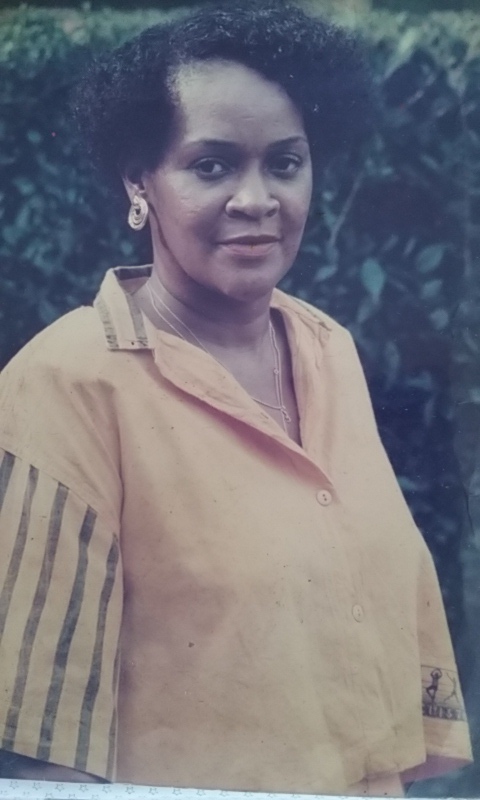 Yvonne Donawa died on Oct. 3.
She is survived by her mother, Eugenie Lewis; sons: Kenneth Donawa Jr. and Khaien Donawa; ex-husband, Kenneth Donawa Sr.; sisters: Avarille Odlum, Irene Lewis, Fioris Jackson, Lauren Gibbons, Antoinette Lewis and Lynel Lewis; brothers: Myron Lewis Sr., Aubrey Lewis Sr. and Arnold Lewis Jr.; brothers-in-law: Joseph Odlum, Francis Jackson Sr., Roy Cranston and Clarence Donawa; sisters-in-law: Iris Lewis abd Shirley Mulrain; grandchildren: Khalea, Khaien, Kuedin, Khryse and Javeya Donawa; and great-grandchild, Dorian Gordon.
She is also survived by nieces and nephews: Robert, Lowell and Corette Odlum, Wayne Sargeant, Charice, Francis Jr. and Antoine Jackson, Granville and Lewis Gibbons, Marsha Saunders, Myron Jr., Melvin, Apple and Myron III Lewis, Natalie Levalle, Audrey A. Aubrey Jr. Lewis, Richard II, Carlita and Herschel McPherson and families; close relatives and special friends: Ian Donawa, Lawrence and Prospero Lewis and family, Maria Harvey and family, Alvin Coaker and family, Olivine Graham and family; as well as other relatives and friends too numerous to mention.
There will be tributes at 10 a.m. followed by a funeral service at 11 a.m. on Friday, Oct. 23, at Central Seventh-day Adventist Church. Interment will be at Kingshill Cemetery.
Arrangements are entrusted to Divine Funeral Services and Crematory. We own and operate our own crematory. Let us offer you, a Dignified Funeral, affordable by all. Tel: 773-0003/fax: 773-3003.