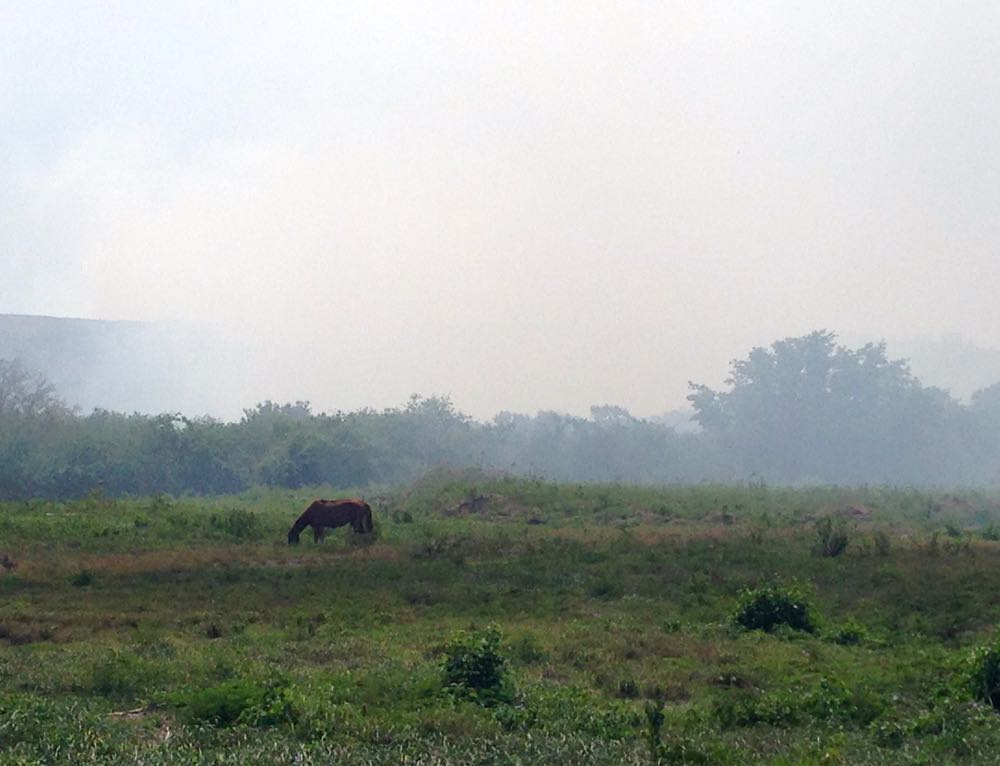 Anguilla Landfill is closed after a series of fires, Wed., Sep. 9., starting in the morning, afternoon, and night, according to the V.I. Waste Management Authority. The first fire occurred before 5:30 a.m. A second flare up started at 9:30 a.m. and was monitored for several hours during the day. A third fire was reported at 9 p.m. The last blaze is impacting the southeast corner of the Anguilla Landfill and includes a small pile tires. The cause of these series of fires remains uncertain, according to WMA
Firefighters responded each time, working with the landfill management contractor, A9 Enterprise, put out the blazes. V.I. Port Authority Police also helped after the Henry E. Rohlson Airport closed for the evening.
The airport is currently not being impacted and remains open.
At this time, the St. Croix Transfer Station and the Anguilla Landfill, including the scrap metal area, will all remain closed to the public and all haulers until further notice.
Nearby residents, particularly those in poor health or with breathing issues, are being asked to stay indoors with the windows closed, especially in the Enfield Green area. Drivers are being asked to avoid the Airport Road during this time and to use alternate routes in that area.
For more information, contact the Office of Communications Management at 340-690-4218, or email communications@viwma.org .