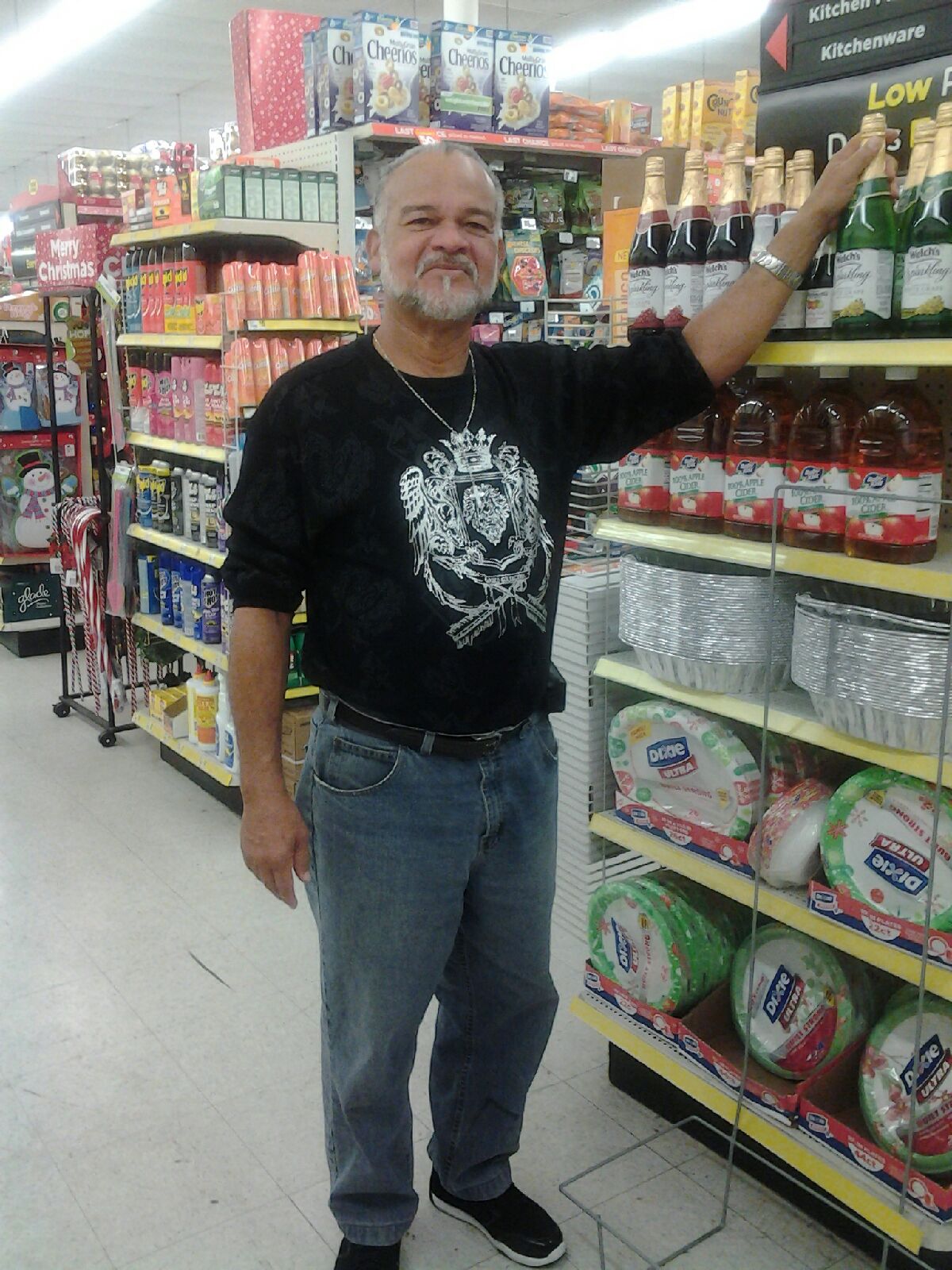 Benito Gautier, also known as "Bambi" or "Benben," died on April 13.
He was preceded in death by his mother, Marcela Gautier; father, Bernabe Gautier; sisters: Milta Camacho and Georgia Ann Jacobs; and brothers: Efrain Camacho and Miguel Gautier.
He is survived by his wife, Jenny Gautier; daughters: Aisa Camille, and Janitzi and Rachel Gautier; adopted son, Raphael Acevedo; sisters: Miguelina Parrilla, Magarita Brannigan and Rose Mary Gautier; brothers: Fernando Camacho, Julio Gautier, Angel Luis Gautier, George and Eddie Gautier; grandchildren: Luis Daniel Munoz and Tatiana Yannis Gautier Garcia; godchildren: Eric Henneman and Luis Roman Jr.; and brothers-in-law: Eliazer Garcia, Sherman Brannigan, Stanley Jacobs and Jose Parrilla.
He is also survived by aunts: Getrude Roman, Mary Luz Cruz, Luz Delia Romero, Joaquina De Leon and Guilliermina Figueroa; uncles: Secundino Roman-Cruz and Miguel Angel Garcia; nieces: Marie Henneman, Ivy L. Gautier, Magnolia, Alba and Vannessa Gautier, Nancy Elizabeth, Diana and Erica Rivera, Yakara Gautier, and Inocencia, Destiny and Sari Garcia; and nephews: Carlos, Nelson Rivera, Jeffrey Centeno, Fernando Camacho Jr., Gilberto and Julio Camacho, Miguel George Jr., Michael, Daniel, Gerome, Omar and Aramis Gautier.
Other survivors include nephews: Miguel Henneman, Mark Roebuck, Jahzel James, Jaydon Lopez and Dwayne Brannigan; cousins: Aida, Bobbi and Russell Christopher; special friends: Eugenio Cruz, Eric Ruiz, Roberto Ayala, Andre Santiago, Luis Roman, Kim Basil, Shirley Roman, Amarilys Santiago, Omarya Ayala, Elroy Williams, Ricky Tonge Jr., Richard Tonge Sr., Luis Serrano, Augustin Rosa, Markoe Rymer, Jose Otano, Halvor Berg, Ramon Benjamine, Vensom Morton, Humberto Martinez, Richard Berg, Luis Daniel Ortiz; as well as other relatives and friends too numerous to mention.
A viewing will be held from 10 a.m. to noon on Saturday, April 18, at Divine Funeral Services Chapel.
A second viewing will take place at 9 a.m. followed by a funeral service at 10 a.m. on Monday, April 20, at St. Joseph Catholic Church, Mt. Pleasant, Frederiksted. Interment will be at Kingshill Cemetery.
Arrangements are entrusted to Divine Funeral Services and Crematory. We own and operate our own crematory. Let us offer you a Dignified Funeral, affordable by all. Tel:773-0003/fax: 773-3003.