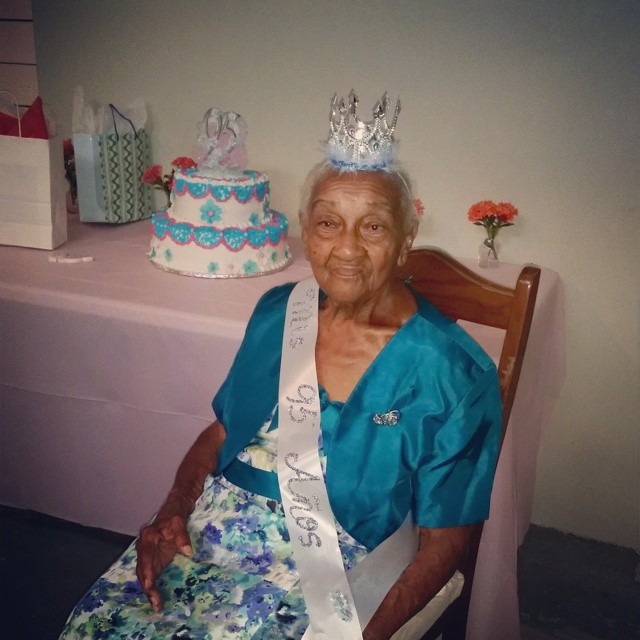 Herminia S. Encarnacion died on March 11.
She is survived by her husband, Francisco Encarnacion; sons: Juan, Jose, Gilberto, Raphael, Roberto and Miguel Encarnacion; daughters: Antolina and Aracelis Encarnacion; daughters-in-law: Juanita, Margarita, Haidee and Virginia Encarnacion; and grandchildren: Johnny, Deborah, Jose, Kira, Jose "Joey," Magdiel, Veronica, Naira, Ilena, Francisco, Raphael Luis Jr., Josue, Abigail, Onesimo, Roberto Jr., Marilyn, Eliezer, Helen, Miguel, Luis, Angel, Christopher, Ricardo Encarnacion, Stella, Scott and Khan Tobin.
She is also survived by her brother, Pepe Solis; nieces: Maria and Josefina Ramos, Karen, Margarita, Faith and Norma Solis, Patricia and Felicita Rhymer and Georgina Russell; nephews: Inez, Pedro and Jimmy Ramos, Reynaldo Lopez, Melvin Jr., Marco and Mikey Rhymer, Karl, Niels, David, Miguel, Vaugh and Virgil Solis; special friends: Sixta Cepeda, Sofia Martinez and the Pentecostal Church; as well as other relatives and friends too numerous to mention.
A viewing will be held from 3-5 p.m. on Thursday, March 19, at Divine Funeral Services Chapel.
A second viewing will be held at 9 a.m. followed by a funeral service at 10 a.m. on Friday, March 20, at Iglesia de Dois Penticostal M.I. in Estate Mountain. Interment will be at Kingshill Cemetery.
Arrangements are entrusted to Divine Funeral Services LLC. We own and operate our own crematory. Let us offer you, a Dignified Funeral, affordable by all. Tel: 773-0003/fax: 773-3003.