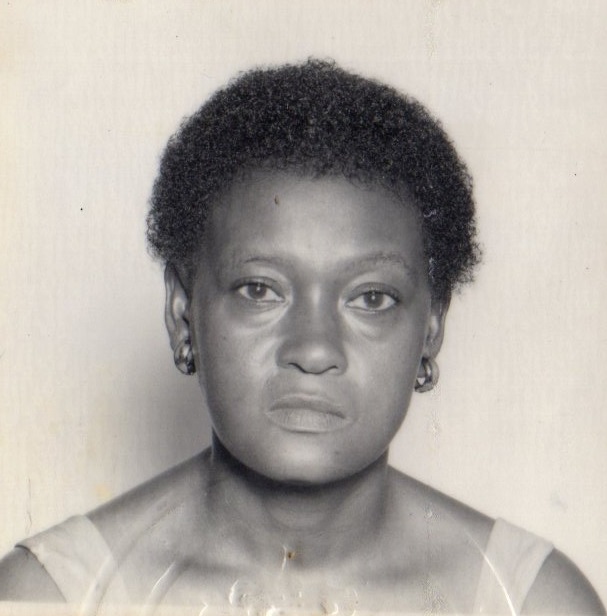 Georgina Belinda Gumbs of Estate Whim died on Jan. 4 at her residence. She was 71 years old.
She is survived by her mother, Jane Fell-Lewis; daughters: Carleen Beard and Tamara Simon; sons: Elvis and Ian Lewis Sr., and Julian Gumbs; grandchildren: Shauna Greaux, Sean, Shamona, Ian Jr. and Shaquan Lewis; sisters: Agnita and Audrey Lewis; brothers: Donald, Stanford, Emile Sr. and Mervin Lewis; nieces: Vaughn "Vie" Lewis, Curtis "Chatty" Duggins, Sharon, Julie, Lisa and Camille Lewis; nephews: Emil Lewis Jr., Darryl, Jermaine and Alwin Lewis, Cedric Jenkins Jr. and Nathaniel Jeffcoat; daughters-in-law: Dianne Gumbs and Casey Hendricks-Lewis; and son-in-law, Ernest Beard.
She is also survived by sisters-in-law: Genevive Lewis, Gretna Lewis and Roseta Lewis; special friends: Laurel Benjamin and family, Trevor Brookes, Clarista Dubique and family, Samuel Fleming, Gracelyn Proctor and family, Pauline Audain and Hilda Morales; cousins and other relatives: Carmella Fell-Joseph, Althea Fell O'Farrell, Patrice O'Farrell, Huca Fell, Renaldo Rose, Lloyd Fell, Tony "Suave" Morgan, Shenece Morgan, Virohn Morgan and Mwanga Audain; as well as other relatives and friends too numerous to mention.
There will be a viewing held at 9 a.m. followed by a funeral service at 10 a.m. on Friday, Jan. 16, at Speak the Word Ministries. Interment will be at Kingshill Cemetery.
All arrangements are by James Memorial Funeral Home Inc.