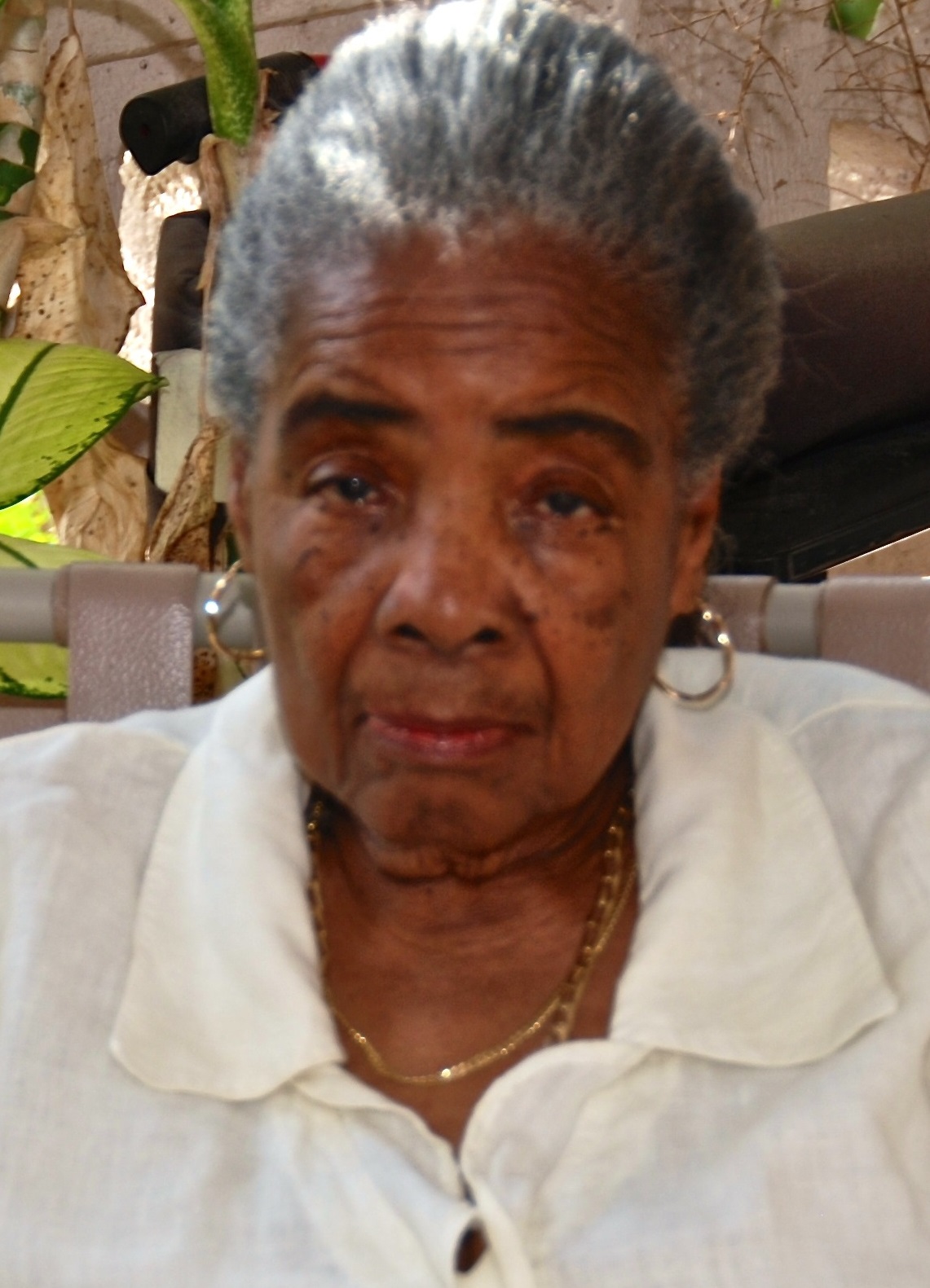 Elisa Maria Smith, also known as "Smithy," "Madam Smith" and "Granny," of Estate Mon Bijou died on Oct. 7. She was 87 years old.
She was preceded in death by her parents: Mary Matthews and Hezekiah Smith; son, Adrian Solomon; grandson, Michael L. Jackson; sisters: Annette Smith, Alice Smith, Harriet Smith and Helen Logan; brothers: Herbert Smith, Alfred Smith and Harold Smith; and brother-in-law, Svend Ovesen Jr.
She is survived by her daughters: Curliss Solomon- John and Sandra Solomon- Samuel; and sons: Llewelyn Solomon and Kenneth Solomon.
She is also survived by grandchildren: Karimah Francois, Zakiyah Solomon, Ayo John, Kelli Solomon, Bhakti, Prasada, and Ashanti Solomon, Sriyah Solomon-Ward, Demond McKinney and Shawna Black; sisters: Paulette Hodge, Alfreda Ovesen, Beverly Smith-Stalliard, Louella Smith-Rabsatt and Marjorie Smith, brothers- in–law: Alphonso Stalliard and Dr. Sidney Rabsatt; and sons-in-law: Willard John and Leroy Samuel.
Other survivors include daughters- in law: Helen Dent- Solomon and Janet Solomon; great-grandchildren: Sundara Martinez, Akida, Jackson, Prema and Prana Fontaine, Ahbasi, Ameko, and Akeno Solomon, Sarah and Benjamin Black; special friends: Joan and Hugo Penn, Orville Gordon and family, Winston Scott, Valorie Lynch, Monty Thompson and family, and the Caribbean Dance Company; as well as numerous nieces, nephews, cousins, great nieces, great nephews and friends.
A viewing will take place at 9 a.m. followed by a funeral service at 10 a.m. on Tuesday, Oct. 21, at St. John's Episcopal Church. Interment will be at Kingshill Cemetery.
Professional funeral services are entrusted to James Memorial Funeral Home Inc.