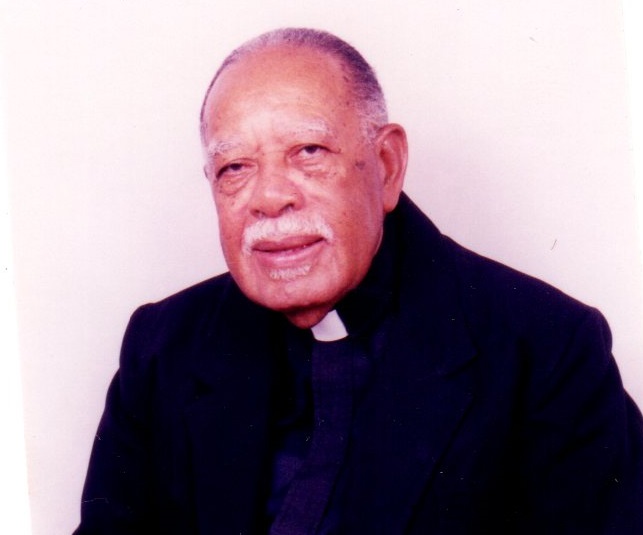 Reverend Vincent H.A. Gordon Sr. age 83, of Estate Catherine's Rest went home to be with the Lord on Thursday, Sept. 18. His only desire was to serve the Lord and to make Him known to others. He was dedicated, faithful and hardworking, as he diligently served the Lord in active ministry as a pastor in the Virgin Islands Conference, 16th District for 51 years (1956-2007). He is a graduate of Morris Brown College and Drew University School of Divinity. He pastored both the St. Luke and Bethel A.M.E. Churches on St. Croix, U.S. Virgin Islands, and was an active member within the District and Connectional Church. Rev. Gordon was a retired pastor, a high school assistant principal and a twelfth grade English teacher. He served the V.I. Department of Education for 42 years. He impacted many lives over the years as a community leader, mentor and educator.
Reverend Gordon was preceded in death by his wife, the late Vineta Emelda Hinds Gordon.
He is survived by his three children: Jacqueline Mae Gordon, Anna Marie Gordon and Vincent H.A. Gordon Jr. Ph.D.; sisters: Adelia Norman, Florina D. Barnes and Dr. Yvonne G. Henry; brother, Rudolph Adams; and nieces: Eva Felix, Louise Lamb, Claudette Benjamin, Ellen Schuster, Gloria Adams Marcus, Rita Adams Reid, Mazel Adams, May Cornwall, Irma Adams Green, Emlyn Adams, Ada Adams, Denise Norman Dyer, Robin Norman Turnbull, Bernice Adams, Michelle Adams Rivera, Yvonne Adams, Melonie Adams, Gwendolyn Adams, Linda Adams, Corine L. Barnes and Carolie Harrigan Fabio.
He is also survived by his nephews: Albert Schuster, Rexford Schuster, Franklyn Schuster, Henry Schuster, Jr., Allan Schuster, Rodger Adams, Brian Adams, Roy Adams, Kevin Adams, Gary Norman, Bruce Adams, Valmy Adams, Ronald Adams, Kenneth Adams, Arnold Barnes Jr., Gregory Harrigan and Robert Williams; sisters-in-law: Florence Adams, Ilma Adams, Frances Adams and Dr. Doreen Hinds Wilkinson; and brothers-in-law: Arnold Barnes Sr. and Halvor Henry.
Other survivors include his daughter-in-law, Engracia Medina Gordon; special friends: A.M.E. Church family, St. Croix Ministerial family, Gideons International family, St. Croix Central High School family and Omega Psi Phi Fraternity; close cousins and other relatives: Gladys Thompson and Harold Thompson Sr.; nieces and nephews-in-law, great nieces and nephews, cousins, other extended relatives, adopted sons and daughters and generations following − too numerous to mention.
Expressions of sympathy/encouragement can be sent to the family contact, Vincent H.A. Gordon Jr., at ginjordan-access link-Pastor Vincent H.A. Gordon Sr.
His Homegoing Celebration will be held with a viewing at 9 a.m. and a service at 10 a.m. on Thursday, Sept. 25, at the Miracle Revival Church. Interment will follow at the Christiansted Cemetery.
Professional funeral services are entrusted to James Memorial Funeral Home Inc.