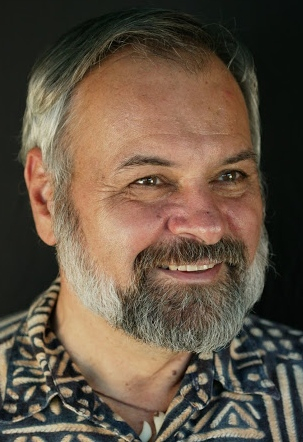 I was prompted to write this by an excellent V.I. Source Guest Editorial, "There's Lots We Can Do to Enhance Tourism," by Joseph Boschulte, president and CEO of West Indies Company. While not expressly connected, Mr. Boschulte's guest editorial related directly to a letter from Gov. John deJongh Jr. to the prime minister of Grenada, Dr. Keith C. Mitchell, in which the governor endorsed the Caribbean Challenge Initiative.
In endorsing the CCI, the governor committed the Virgin Islands to conserve at least 20 percent of marine and coastal environments in national marine protected systems by 2020, and to create a conservation trust fund dedicated solely to the management of the protected systems. In his letter Gov. deJongh also reasserted his commitment to create a new USVI Parks and Protected Area System.
The Governor's commitment to a territorial park system is long past due. His action builds upon and finally implements legislation introduced by then-Senator Virdin Brown and passed into law by the Ninth VI Legislature in March 1972.
In his guest editorial, Mr. Boschulte unwittingly addressed one of the key reasons for implementing Virdin Brown's 1972 Act – economic benefit to the territory. Mr. Boschulte writes: "It is important to note … the top five reasons, in order of importance, why cruise ships come to the territory. According to BER (VI Bureau of Economic Research) the top five reasons are our climate and beaches, accessibility, heritage and culture, historical sites, and duty free shopping. This means that opportunities exist on the north, south, east and west ends of our islands to promote an authentic Virgin Islands experience that showcases the beauty of our natural, cultural, and historical resources."
All five of BER's top five reasons for cruise ships visiting the territory are strongly supported by the governor's commitment to the CCI and the establishment of a territorial park system in the USVI.
Climate and beaches – protection of our beaches – with coastal zones and areas of particular concern – and mitigation of impacts of climate change are precisely what the governor's commitment to CCI is all about.
Accessibility – Public access to beaches and public enjoyment of our coastal environment is enhanced by protection and management of key coastal areas under a territorial park system.
Heritage and culture – As we see in the national park system, park designation is for the purpose of protecting, managing and promoting culture and heritage as much as natural and historical sites. One of the keystone parks within the territorial park system will be a Maroon Sanctuary Territorial Park in northwest St. Croix. This is a project that the Nature Conservancy, St. Croix Environmental Association, St. Croix Unified for Community, Culture, Environment and Economic Development, Crucian Heritage and Nature Tourism and many others have worked on for over a decade.
Promotion of culture and heritage does not require acquisition of land and buildings. As we have seen through the efforts of Delegate Donna Christensen and the U.S. Department of Interior, designating St. Croix as a National Heritage Area would promote our Virgin Islands culture and heritage without acquiring a single acre of land.
Historical sites – It goes without saying that protection, restoration, maintenance and promotion of our historic legacy is an integral part of a territorial park system that works hand-in-hand with the VI State Historic Preservation Office.
Duty free shopping – If we can get them here to enjoy our climate, beaches and other natural features, culture and history, they will buy V.I. goods and services.
We need a V.I. Parks and Protected Areas System that effectively protects, manages and (in the words of Mr. Boschulte) promotes an authentic Virgin Islands experience that showcases the beauty of our natural, cultural, and historical resources.
I thank the governor and Mr. Boschulte for their understanding and appreciation of the value to Virgin Islanders and our economy generated from protecting our natural, cultural and historic legacy.