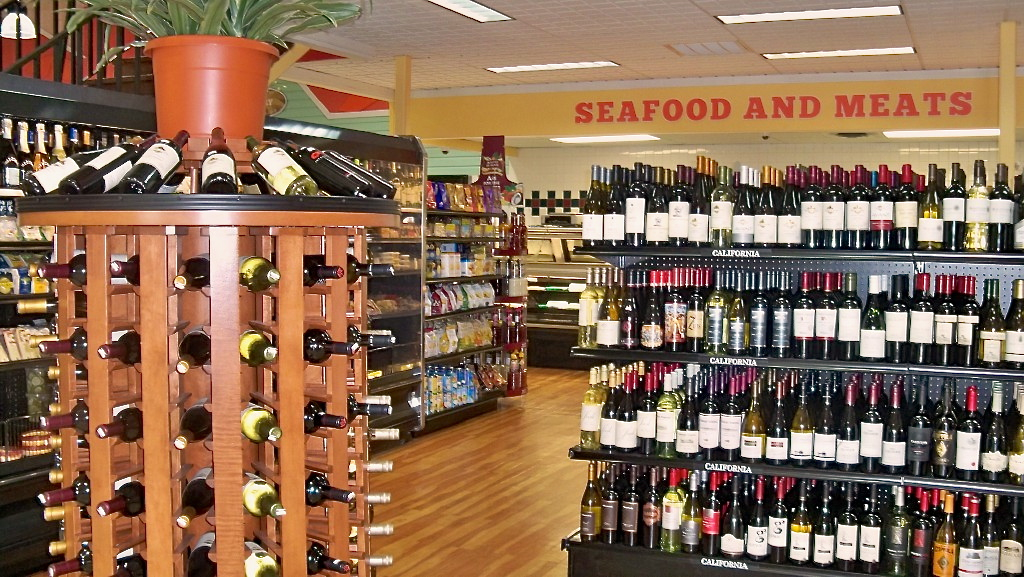 Mike Yusuf, owner and operator of the new Seaside Market and Deli, is a third generation merchant. He said his grandfather was a shop owner in Palestine. His eyes light up and a big smile crosses his face when the legacy of his father Fathi Yusuf is mentioned.
"People reminisce about my father walking down the paths in the fields of Sion Farm carrying his suitcases full of merchandise that he sold door to door," Mike Yusuf said. He said his father came to St. Croix in 1960 at the age of 19. He built up his business, bought a car, and then he sold from the trunk of the car. He eventually opened dry goods, furniture and clothing stores in Christiansted and around St. Croix. Fathi Yusuf realized you always need a super market as an anchor store so he opened Plaza East in 1986.
The Plaza stores are owned and operated by family members who are partners. Seaside Market is solely owned and operated by Mike Yusuf.
Yusuf said he had noticed the past few years how Schooner Bay Market had suffered. He said for example the parking lot was a nightmare riddled with gigantic potholes.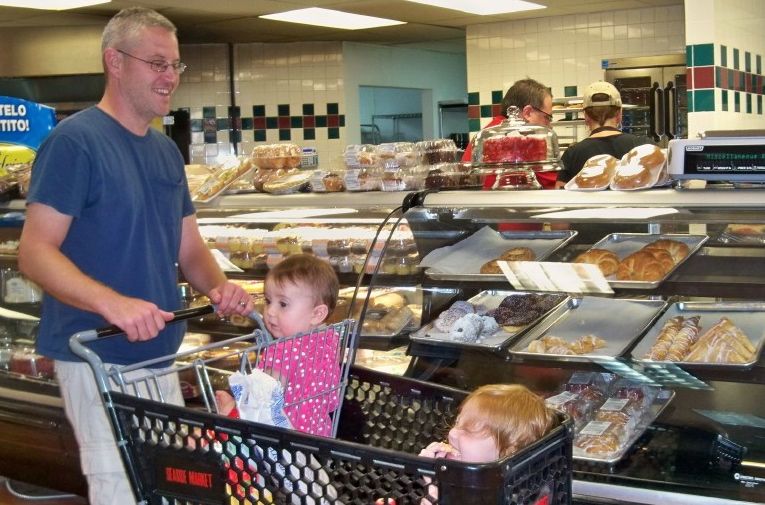 "For customers to come to your store it has to be inviting with friendly employees," Yusuf said.
In December when the store was put on the market, Yusuf purchased it and took possession of the keys in February.
"I saw this as a nice opportunity to continue to give people a convenient place to shop," Yusuf said. "And it's all about being in the right location." He said what he has to offer is different than the other stores in the neighborhood, so he isn't competing for their business.
In just five months he reconfigured, changed the layout and turned the store into a bright modern shiny clean well-lit small grocery store and deli. The parking lot was paved and the landscaping along the road cleared out so drivers can see to safely pull out.
Yusuf is also a general contractor so he sailed through permitting and construction fairly quickly.
The store opened July 10 and Yusuf said that so far it has been well received.
Mark Locher, a local resident shopping with his two little girls Friday, said he loves shopping at the store. They were buying goodies at the in-store bakery department that offers pastries and bread baked daily.
Ted Baird, from Phoenix and staying on the east end, said he had shopped in the store with his family
a few times and they were really pleased. He was getting soup "to go" from the soup and salad bar.
The store has a nice deli where sandwiches are made and there is a meat department with fresh cuts of meat and fish. There is a huge wine selection and specialty cheeses. And there is a great selection of the usual items found in larger grocery stores.
Yusuf said the only challenge he has is buying for a smaller store. He said it is easier to buy on a large scale getting big pallets and better prices.
To make sure the customers get good prices Yusuf had Meinrad Jagrup install solar panels to keep the V.I. Water and Power Authority bill down so he won't have to pass the high cost of power on to the customers.
"A store is like a living organism and it takes a lot of electricity to keep it running," Yusuf said. He said the store will be in the net metering program – banking power, when an excess is produced, with WAPA.
Yusuf wants his customers to let him know what they would like to see in stock. Friday a woman who spends the summer on St. Croix was telling Yusuf she would really love to see him carry bottled iced coffee.
Yusuf has learned all the aspects of the business from the ground up and has put it all together to open a warm and welcoming market and deli.
The store located in Welcome is open 365 days a year from 6 a.m. to 9 p.m.