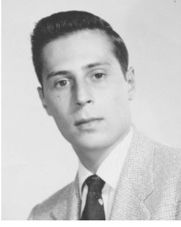 Dr. Harvey Karlin, 80, of Bronx, New York, left us on Aug. 31 with his children by his side. Harvey leaves his sons David and his wife Vicki two grandchildren, the wonderful Dena and special Anthony, Darren and his wife Jo Ann two more grandchildren precious Michael and sweet little Sara.
Uncle Harvey was known out and about as Arthur (Mom and Dad's favorite movie) he was a husband, father, grandfather, friend, teacher, sailor, skier, roller skater, racket ball player, wrestler, ping pong player, disco dancer and dart board champion. If he wasn't sailing, skiing, dancing, or playing platform tennis, he wasn't living. He loved his family and he loved to sail, sail, sail. He had a special way of yelling "wrong!" if you didn't follow his instructions.
We love you, Dad; may you rest in peace.