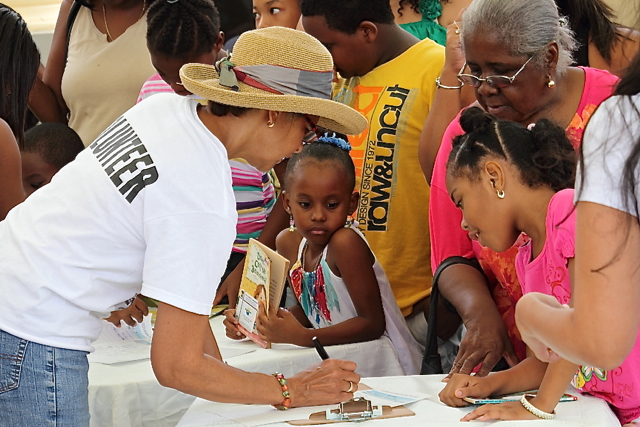 A string of parents and children lined up at the Sunny Isle amphitheatre Saturday to sign up for the fifth annual Governor's Summer Reading Challenge.
Angeli Ferdschneider, special assistant to the governor, said the goal of the program was to keep children mentally active while they are away from school.
"Studies are showing now how much kids lose during the summer, how much learning they lose," she said. "During the summer they need to be engaged and reading is one way to be engaged."
Children at the event received one free book by a Virgin Island author that was appropriate to their age and a tracking sheet to chart their progress.
Children who read five books over the summer get to participate in a "fun day" with Gov. John deJohng Jr.
Lisette Lima-Herlon, author of "Izzy and the Hurricane," was on hand, signing autographs for her young fans.
"It's a book about an iguana's adventure during a hurricane. He gets misplaced from his family, so he has to find his way back home," she said.
The book, which is her first, is targeted at three to six year olds. She said her own experience reading to her son inspired her to pick up the pen and try it herself.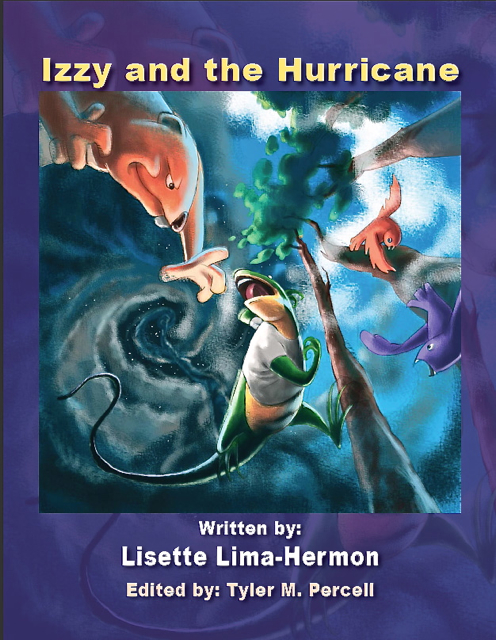 "When I had my son, I did a lot of storytelling, and it just came naturally," she said.
Deandre Atwell's seven-year-old son Michael received a free copy of "Izzy and the Hurricane" and was eager to climb into the bookmobile to find his other books for the summer.
Atwell said she learned about the challenge from her son, who begged her to take him. Asked if she was surprised at his enthusiasm she replied, "Not at all, he loves books."
"I started reading with him since he was less than three months. It paid off," she said.
Ferdschneider said she hoped to reach more children with the challenge this year and that they would be handing out books at community events such as Mango Melee and summer camps for as long as their supply holds out.
She encouraged parents to get their kids involved and said even if they don't get one of the free books from them, they can still participate.
"The kids can read any books. Any five books," she said.
She said parents can pick up tracking sheets at public libraries and at Frederiksted Health Care, Inc. Completed tracking sheets can be dropped off at those locations as well, and at the children's schools after summer break, she said.
The program ends September 13.
More information and links to free books are online at www.readfive.org.