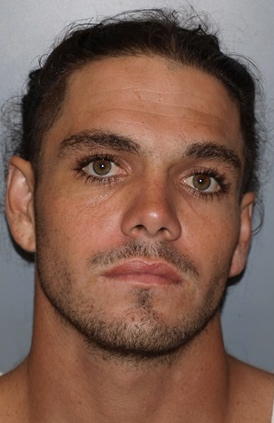 Officers responding to an activated alarm Monday discovered more than 300 marijuana plants inside a private residence in St. Peter Estate, the V.I. Police Department reported.
Police were dispatched to investigate an activated alarm at the apartment at about 11:30 a.m. Monday. When they arrived they inspected the property and noticed a sliding glass door ajar. Thinking an intruder might be inside, they made a closer inspection.
They did not see any intruders. Instead, they found rows of plants resembling marijuana suspended from the ceiling with wires. Officers then called for additional assistance from the High Intensity Drug Trafficking Area Task Force.
Police talked to a woman in the area who identified herself as the mother of the person who lived in the apartment. Shortly after, the resident of the home, identified as 23-year-old Dennis Michael Fuertes, arrived at the apartment. In response to the officers questions Fuertes said the marijuana was for personal use.
Police obtained a search warrant from the V.I. Superior Court and seized the marijuana along with a digital scale, zip-lock plastic baggies, boxes and bags of cut and dried marijuana, marijuana crushers, rolling papers and other drug paraphernalia inside the residence. Additional potted marijuana plants and empty plant pots were found just outside the apartment.
Police arrested Fuertes and charged him with possession of a controlled substance with intent to distribute.
Fuertes was held on $10,000 bail and attended his Advise of Rights hearing Tuesday. The court allowed him to post bail and released him until he is called to court again.