The federal government closed the V.I. National Guard PX store, which serves military personnel and their families on St. Croix, in February due to insufficient sales, but VING Adjutant Gen. Renaldo Rivera told the V.I. Legislature on Monday it will reopen it in a month with more selections.
Sen. Janette Millin Young asked about the store during an oversight hearing of the Committee on Public Safety, Homeland Security and Justice held on St. Croix.
Rivera shared a letter from the Army and Air Force Exchange Service, which stocks and runs the exchange store, or PX, which said the AFES "deeply regrets that the impact of a deeply reduced customer base at the St. Croix has forced us" to close the store. Rivera also shared his letter in response, arguing that the store should remain open.
Sen. Clarence Payne III asked Rivera to elaborate on the problems at the store.
"It boils down to money and accessibility," Rivera said. "The one on St. Thomas, you have easy access. You can drive up to it. But the one on St. Croix, you have to go onto the compound and have ID and a reason to be there," Rivera said. The difficult access, plus a limited selection of goods, hurt the store's bottom line, he said.
After testifying, Rivera told the Source the St. Croix store had served as a soldier supply store, with a limited selection of toiletries for the soldiers on base. It is currently being repainted and restocked with more goods, including appliances, and should reopen in a month or so, he said.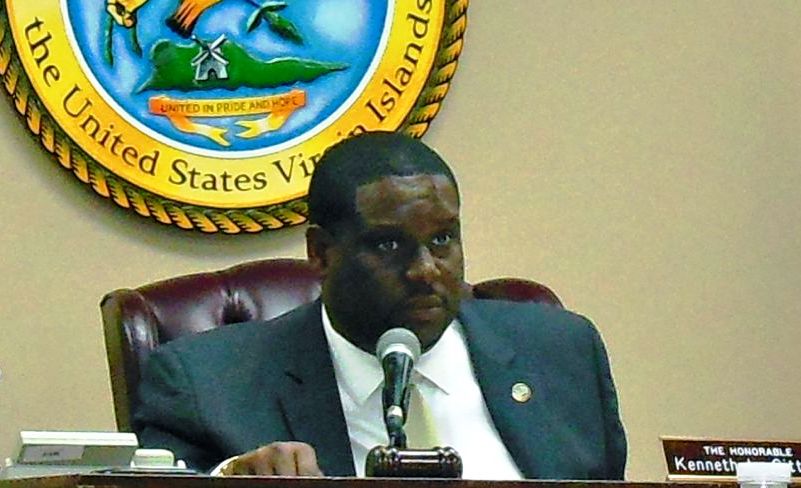 The hearing was the latest in a series of hearings called by Sen. Kenneth Gittens, the committee chairman, to get updates and hear about issues of concern from all the territory's agencies that have a law enforcement component. (See related links below)
On Monday, the committee heard from Fire Services, the Lottery, the Department of Health, the Waste Management Authority and the National Guard.
No votes were taken. Present were Gittens, Payne, Sens. Nereida "Nellie" Rivera-O'Reilly, Judi Buckley, Tregenza Roach, Craig Barshinger and Alicia "Chucky" Hansen. Young, who is not a member of this committee, was also present.