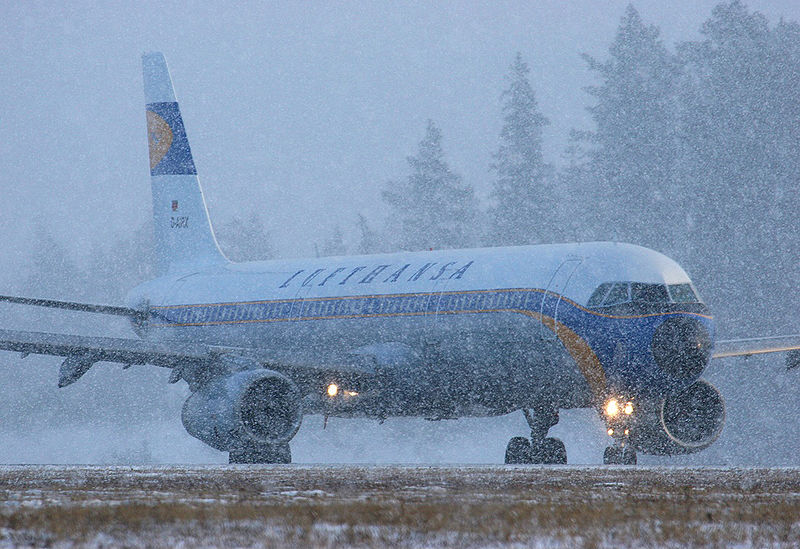 A snow storm in the northeast United States has caused airlines to cancel flights to Cyril E. King Airport on St. Thomas, V.I. Port Authority Director Carlton Dowe said in a press release issued Friday. Flights at Henry E. Rohlsen Airport on St. Croix are not affected by the storm.
American Airlines flight 404 to New York's JFK International Airport, United Airlines flight 1482 to Newark Liberty International Airport and Jet Blue flight 804 to Boston will not depart St. Thomas Friday as planned. Instead, they'll overnight at the airport. Delta Airlines has also canceled its scheduled Saturday flight from New York.
Dowe suggested that all travelers to contact the airlines concerning their flights prior to traveling to the airport.
As of Friday afternoon, the hotels were handling the weather issue well, St. Thomas/St. John Hotel Association President Lisa Hamilton said.
"People can't get in, people can't get out," she said.
She said she hadn't heard of any "crisis level" due to the fact that hotels had people staying longer than expected.
And she said "synergy" among the airlines, the Port Authority and the hotels was good.
"We're in the communication mode," she said.
Robin Clair, manager at Estate Zootenvaal on St. John, had two sets of guests leave several days early so they wouldn't be stranded by the bad weather in the northeast.
"They were studying the situation," she said.
She said a third couple is supposed to fly out Saturday so they're monitoring the weather.
While Clair isn't issuing refunds for the unused days, she said if they return to Estate Zootenvaal, they'll have credit for those unused days.
"We highly recommend insurance," she said.
According to the website www.flightaware.com, airlines canceled over 300 flights Thursday in advance of the storm and over 1,700 on Friday. Airlines canceled nearly 500 flights at New York's three airports, and Chicago, Boston and Toronto saw almost 100 cancellations each.
The storm is expected to dump between one to three feet of snow depending on location.