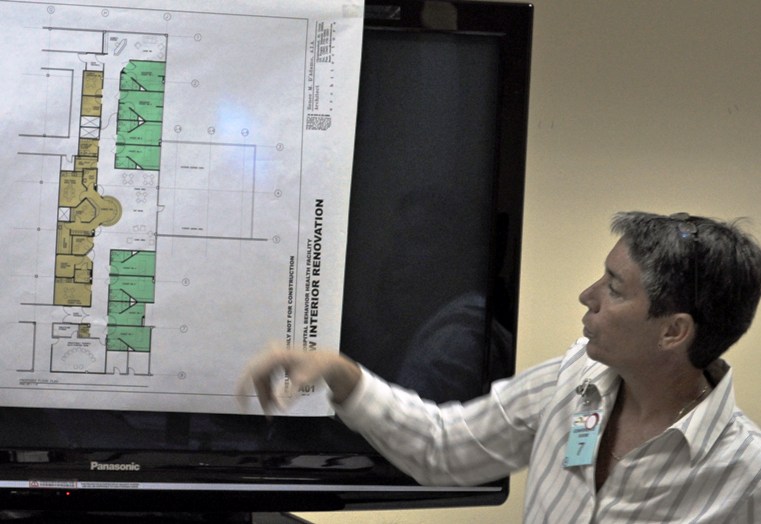 When the governing board of the Juan F. Luis Hospital met Wednesday evening, members learned that a second plan of corrections submitted Nov. 27 to the Center for Medicare and Medicaid Services had been rejected.
The good news is, according to JFL management, if the hospital addresses CMS' concerns, there is no reason they won't be able to continue to participate in its programs.
CMS had previously set Feb. 13 as a deadline for JFL to meet 23 criteria in order to continue that participation. Without it, hospital Chief Executive Officer Jeff Nelson has stated in the past that the loss of Medicaid and Medicare payments could force the hospital to close.
Nelson said he asked for an extension of that Feb. 13 deadline but that, so far, CMS had been unwilling to change the date. The board announced Wednesday it would also ask for an extension.
Nelson also reiterated that CMS had no intention to discontinue its working with JFL.
"They have every intention to continue with us," Nelson said. "They're willing to help us in whatever it is we do to meet and or exceed their conditions."
He continued, "They increasingly want more detail. What's unusual for me is the depth of the detail that they want," he said. "For example, they are looking on forms and asking, as a part of this plan of correction, to actually amend specific forms. That's unusual."
Nelson said it wasn't unusual that the second plan of correction had been rejected. He said he'd seen it happen "multiple times" in his career.
When asked by Board Chairman Kye Walker if JFL had ever been rejected before in a second plan of corrections, CMS Coordinator and Patient Safety Officer Angeline Ravariere said, "Yes, it has."
Ravariere then reiterated what Nelson said, that Sharon Roberson – the hospital's main contact at CMS – wanted more details included in its plan of corrections.
"She's getting very specific," Ravariere said, giving an example of including actual names of who is conducting audits. "She wants their job descriptions and qualifications. She also wants specific language placed in our policies."
Ravariere later added that Roberson "did indicate in the commentary that once we have satisfied those specific questions, she was anticipating that the plan of correction as submitted would then be accepted."
Regarding the hospital's precarious financial situation, Chief Financial Officer Deepak Bansal reported an eighth straight month of positive earnings before interest, depreciation, and amortization or EBIDA of $78,601.
On the balance sheet side, Bansal said JFL's total assets were $19,153,422 while total liabilities were $39,754,577. He referred to that vast difference as "very troubling."
"Even though we've had these series of months of positive EBIDA, the old liabilities is just a drag on our statements," Bansal said. "It's a drag in actuality and reality when we have to pay all our vendors."
In other news, the board also received an architectural update on its recently closed behavioral health unit and the renovations being conducted so that it could reopen within the 90 days as originally indicated.
The new unit will have a capacity to house six adult patients and four adolescent ones. Previously the unit only had six beds total with zero for youth patients.
"We're adding to the community's needs with a supply of more beds," Nelson said.
Asked if the unit would be open within the 90 days as promised to the community, Nelson said it would be close.
"It will be subject to two things. One, CMS and their approval, which we've noted before, and then two, making sure we have the right physical plan to do the renovations," he said.
Finally, Walker announced that board member Carmelo Rivera had officially tendered his resignation.
"I want to express my deep gratitude to Mr. Rivera who had served on the board for a number of years," Walker said. "He has rendered a great service to the institution and to health care territorywide."
"I'm very thankful to the services he has given to the board and the community," added board member Imelda Dizon. "He was always full of gusto in doing what's right and we will miss him."
The next board meeting is scheduled for Jan. 9 at 5:30 p.m.