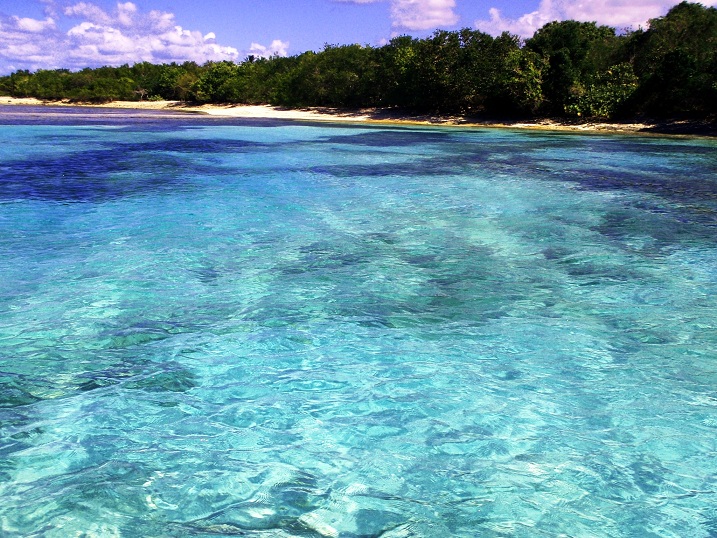 Sun, sand and … forests?
Travelers don't generally fill their dreams of a tropical isle with trees – with the possible exception of a couple palms holding up a hammock. But in real island life, trees are an essential part of the landscape.
Trees provide erosion control, bird and wildlife habitats, shade and food. They play an essential role in drawing rainwater and in supplying the very oxygen we breathe. Besides, says local environmentalist Mario A. Francis, they are beautiful.
Francis is a founding member and chairman of the U.S. Virgin Islands Urban and Community Forestry Council and the executive chairman for an upcoming conference: "Beyond Beautification: the Real Value of Urban Forests."
Francis is particularly fond of indigenous trees and plants including the royal palm, the thatch palm, fiddle leaf, guavaberry, ink berry, lignum vitae, Indian almond and West Indian lime tree. For generations such plants have provided islanders with medicinal remedies, brooms and other household items, hats, roofing, and instruments as well as food.
Local trees are part of the folklore too, he said. For example, the expression "Monkey know which tree to climb" refers to the unwelcoming sharp spines on the kasha tree.
Native trees are better adapted to the islands' environment than vegetation that has been transplanted here, Francis pointed out. So they are less likely to get diseased and better suited to the climate.
Trees will be the centerpiece of the two-day Urban and Community Forestry Conference on Oct. 25 and 26 at the University of the Virgin Islands St. Thomas campus in the administration building's conference room.
Participants are expected from St. Croix, St. John, Puerto Rico and the U.S. mainland. Francis said the territory alternates with Puerto Rico in hosting the bi-annual conference, which is sponsored through a federal grant from the USDA Forest Service.
"I want to think there will be 80 to 90 to 100" participants this year, Francis said.
Locally, he's expecting people from the Departments of Agriculture, Public Works, and Planning and Natural Resources, and he said he is especially encouraging utilities personnel – workers and officers from the Water and Power Authority and from Innovative Telephone – to attend.
Interested individuals are also welcome. The conference is geared towards natural resource managers and people with a background or interest in such areas as horticulture, botany and forestry.
The conference fee is $75, but students can attend for $10 or for free if they will write about what they learned after the conference. A number of presenters and attendees are expected to come from Puerto Rico and there will be English-Spanish translators.
Presentations will include Dr. Frances Kuo's keynote address, "Nature's Role in a Healthy Human Habitat," and a lecture on "Academic Improvement with Green Space."
There will also be several talks specific to the territory, including "Roadside Tree Inventory of St. Croix" and "Cultural and Ethno-Medicinal Uses of Big Trees in the U.S. Virgin Island and Neighboring Islands."
There will also be a field trip to Hassel Island following the conference on Oct. 27, where Charles Consolvo of the St. Thomas Historical Trust will discuss the "Creque Marine Railway Landscape Planting Project" and Ivan Butcher II, of the St. Croix Hiking Association, will lead a guided hike.
The USVI Urban and Community Forestry Council was established in 1993. Originally its members were government-appointed, but Francis said the group is now a nonprofit organization. Its work includes planting trees and educating the public and particularly school children about the importance of trees, Francis said. It also administers grants promoting reforestation and advocates for the protection of trees.
Puerto Rico has a law protecting trees from wanton clearing, and Francis said he would like to see similar legislation in the Virgin Islands.
For more information on the conference or to register, go to www.cucfconference.org or contact Francis at mfrancis_253yahoo.com or 774-3745.