"Blair Underwood Presents South by Southeast"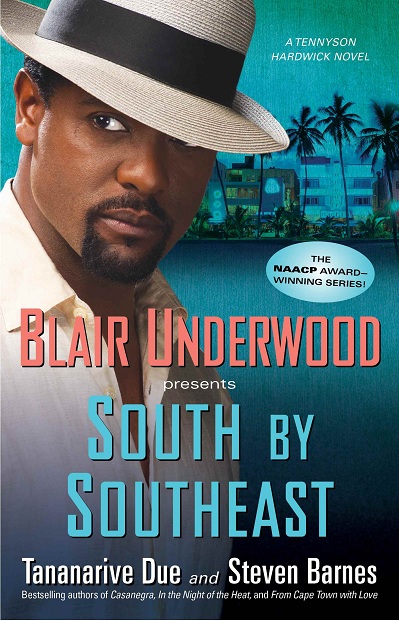 by Blair Underwood, Tananarive Due and Steven Barnes
© 2012, Atria $15.00 / $17.00 Canada 373 pages
It should have been a dream job. But when you finally landed the position, you were astounded. Like so many things in life, anticipation was better than reality and the job stunk.
It happens, and in the new book, "South by Southeast" by Blair Underwood, Tananarive Due and Steven Barnes, it happened where there should've been sun and fun.
Tennyson "Ten" Hardwick gave up on Hollywood stardom long ago. He still did minor roles, but his fame, it seemed, wouldn't come from film.
So when Gustavo Escobar offered Ten the role-of-a-lifetime in a new horror movie, Ten leapt at the chance, even bringing his entire family to Miami, where he thought a new city would be a good thing: would give his ailing father a change of scenery, and Chela, Ten's ward, could check out the beaches.
And it might have been a great time for everybody – had the job turned out better.
There was a dark side to Escobar, and Ten had seen it. Escobar was a jerk, asking for extra takes, long hours, things that Ten wasn't willing to do. Ten wasn't sure he wanted stardom that much. And then things turned worse.
An old friend of Chela's shows up on the set and then the friend's body washes up on the beach, and a certain director with a temper was drowning in suspicion…
I really have to stop reading Tennyson Hardwick novels before bed.
Authors Blair Underwood, Tananarive Due and Steven Barnes pack everything you ever wanted in a noir thriller. As usual, the authors' main character, Tennyson Hardwick, is smooth, responsible and suave, but this time, we're given much more of the people who surround him: their troubles and their pasts. That adds up to a fast-paced, chilling, keep-you-up-all-night package you shouldn't wait to open.
Yes, this book is part of a series, and while it's possible to figure out what's going on without reading prior novels, you'd probably like it better if you were up to speed. Once you're there, though, grab this book because "South by Southeast" is a noir lover's dream.
__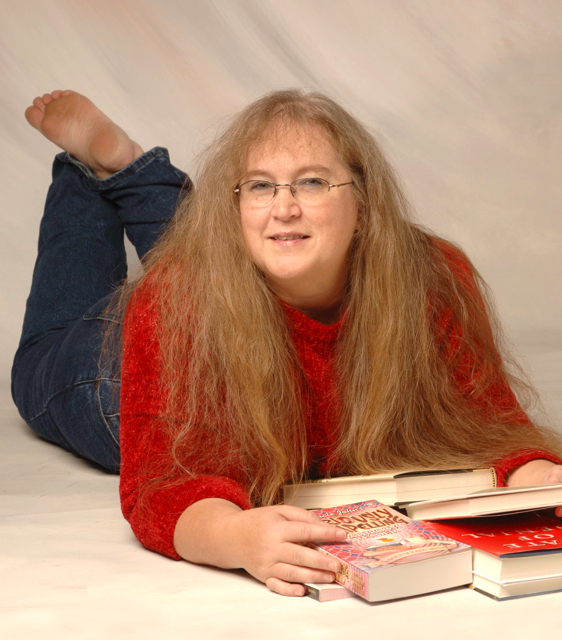 The Bookworm is Terri Schlichenmeyer. Terri has been reading since she was 3 years old and never goes anywhere without a book. She lives on a hill in Wisconsin with two dogs and 12,000 books. Her self-syndicated book reviews appear in more than 260 newspapers.