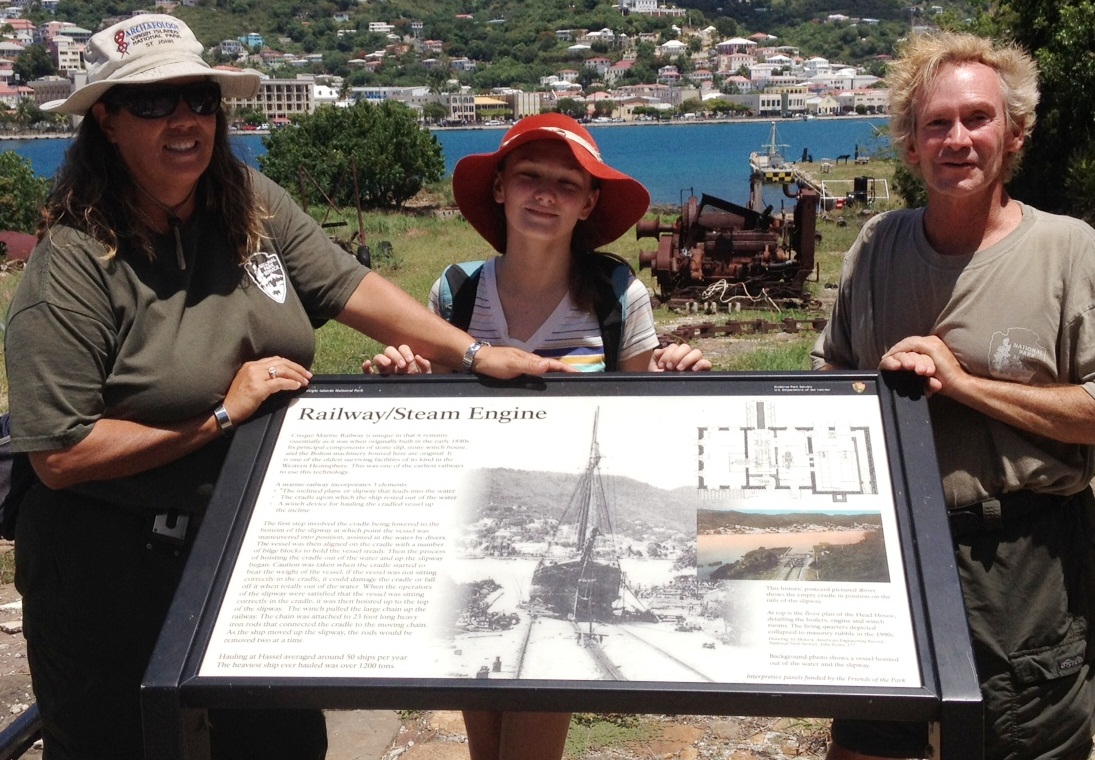 Thanks to an $8,000 grant from the nonprofit National Parks Foundation, 500 local school students in grades eight and nine will get to visit Hassel Island, a press release from the St. John-based Friends of V.I. National Park announced Thursday.
Part of Hassel Island, including 13 historic sites connected by a trail, are included within the national park. The island has a rich maritime history.
The Ticket to Ride grant from the National Parks Foundation to the Friends group will provide funds for water transportation to the island. The only access to Hassel Island is by boat.
"Providing the means for America's youth to experience all that our national park system has to offer is imperative," Neil Mulholland, president and chief executive officer of the National Park Foundation, said in the release.
"The Ticket to Ride program makes it possible for us to engage the younger generation through the parks' unique natural, cultural and historical classrooms, ultimately fostering an early love and appreciation for these important places," Mulholland said.
The Friends group will raise an additional $8,000 to fund visits through its School Kids in the Park program. The St. Thomas Historic Trust will supply brochures and trained tour guides for the student trips.
"We're proud that this partnership will create a new opportunity for Virgin Islands youth to experience and learn from Hassel Island's rich cultural and natural resources," Friends President Joe Kessler said. "This unique island within the park was previously underutilized, but is now open to discovery for future generations."
All eighth and ninth grade teachers who are interested in bringing their students should contact the park's education specialist, Laurel Brannick, at 776-6201ext. 257.