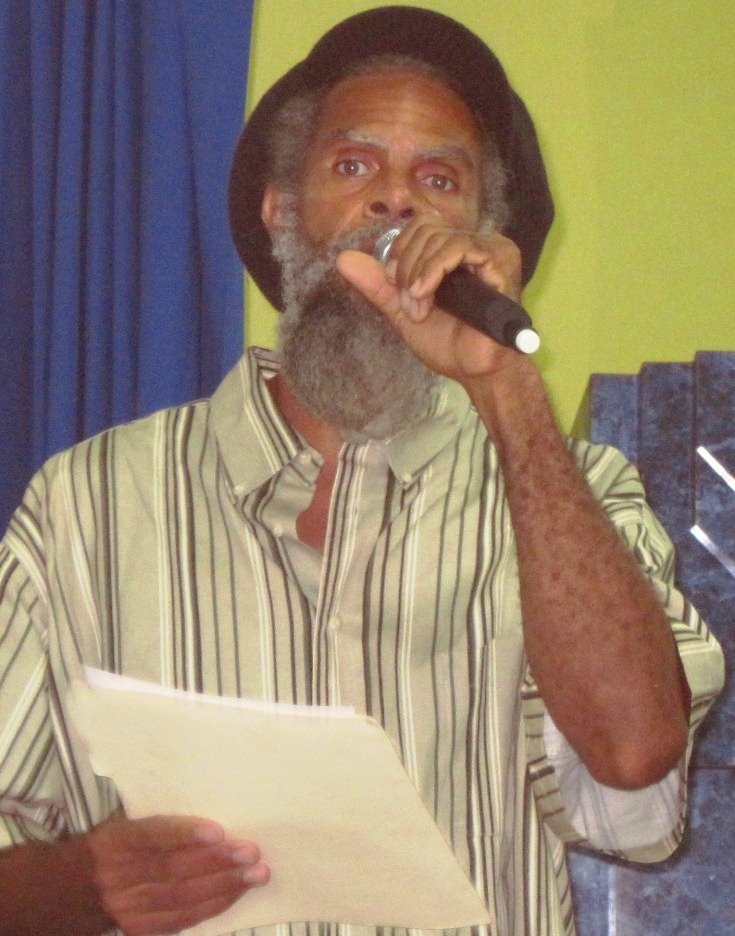 Citing the need for emergency access for residents living far out on the island's southeast arm, St. John residents on Tuesday made their case to V.I. National Park officials to open long-closed roads through the park.
According to a 1962 agreement between the federal and local governments, the local government retained ownership of those roads but the park was charged with maintaining them.
Additionally residents asked that other roads owned by the local government be opened for the same reason.
"We're talking about lives," said Delroy "Ital" Anthony.
Calling themselves the St. John People's Agenda, Anthony and Alvis Christian organized the meeting held at Julius E. Sprauve School. Anthony lives at Salt Pond and Christian at John's Folly. About three dozen people attended.
While more than a half dozen closed roads were discussed, much of the focus was on a road through St. John's south side from Salt Pond through Mandahl, Lameshur, Reef Bay, L'Esperance and on to Fish Bay. Currently, that road is only open from Salt Pond to Lameshur.
What was once a road that continued though from Lameshur to Reef Bay to Fish Bay is now a trail.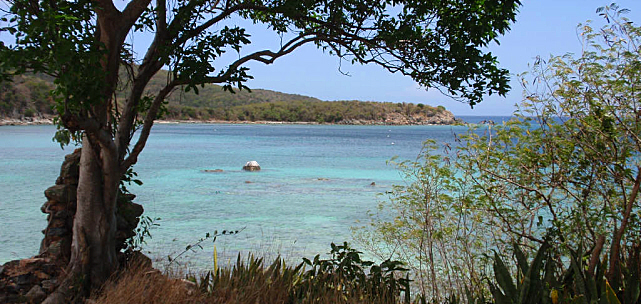 Several of the island's older residents spoke about the days when the road was open and how much quicker it was to get from once place to another because of this.
"From Mandahl to L'Esperance, there was nothing stopping you," Aubrey Anthony said.
Opening a south side road won't be easy or cheap.
Keith Macneir, the park's maintenance chief, said that when the island experienced landslides and heaving flooding in October 2010 storms, there was four feet of water at the entrance to V.I. Environmental Resource Station on the road through Lameshur.
With several watersheds sending water to the ocean on the island's south side, Macneir wondered how many other areas would flood in storms.
Friends of the Park President Joe Kessler said that as a Coral Bay resident, he understood the access issue. However, he said, he once worked as a road engineer in places like Africa and knew how difficult building a south side road would be.
"It would require major drainage," he said, putting the price tag at $20 to $30 million.
Delroy Anthony responded that it wouldn't take that much money. "Just put an emphasis on areas that are dangerous," he said.
Kessler suggested that the priority be fixing Centerline Road as it heads from King Hill Road downhill into Coral Bay. It suffered extensive damage in the 2010 storms and orange cones still mark areas that are heavily undermined.
"In another heavy rain, the road could be cut," Kessler said.
As the meeting wrapped up, Deputy Park Superintendent Mike Anderson suggested that the territory look at using air and boats to respond to emergencies if the residents are cut off because the road is closed.
He said the park was willing to work with the local government on evaluating the road opening issue.